Top Trending Tickers On StockTwits For February 19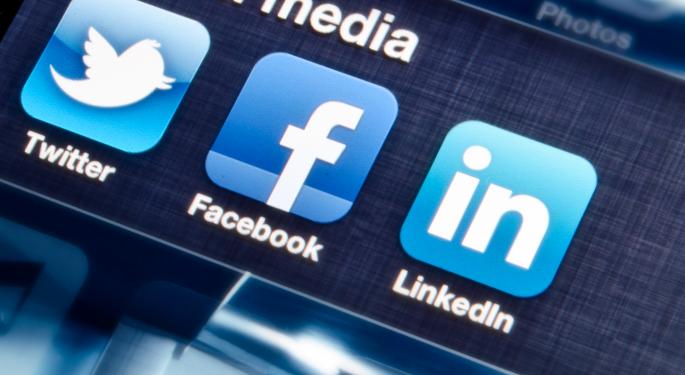 Here's a look at the top tickers trending on StockTwits.com
Chelsea Therapeutics: FDA Approval confirmed
On Tuesday, shares of Chelsea Therapeutics (NASDAQ: CHTP) were halted. An FDA decision for the company's Northera drug application was postponed from Friday due to severe weather. Shortly after the stock halt, the FDA confirmed that it has approved Northera capsules for the treatment of neurogenic orthostati hypotension.
"People with neurogenic orthostatic hypotension are often severely limited in their ability to perform routine daily activities that require walking or standing," said Norman Stockbridge, M.D., Ph.D, director of the Division of Cardiovascular and Renal Drugs in the FDA's Center for Drug Evaluation and Research. "There are limited treatment options for people with NOH and we are committed to helping make safe and effective treatments available."
Chelsea Therapeutics called the approval of Northera "an extraordinary achievement" and the company will begin delivering Northera to patients in the United States in the second half of the year.
Shares were trading higher by 33 percent in the pre-market session.
SolarCity: Downgraded to Neutral at Baird
Analysts at Baird downgraded SolarCity (NASDAQ: SCTY) to Neutral from Outperform but maintained an $81 price target.
The analysts argued that the SolarCity has demonstrated an ability to execute its business model, but as shares are trading near 52 week highs, the current valuation prices in much of the company's growth execution. As such, a Neutral rating is appropriate given the risk versus reward profile as the analyst believes that execution through 2017 is already priced into the stock.
Shares were trading lower by 2.25 percent in the pre-market session.
Signet: Agreed to acquire Zale for $21 a share
Signet (NYSE: SIG) has agreed to acquire Zale (NYSE: ZLC) for $21 a share, valuing the transaction at around $1.4 billion. Shares of Zale closed at $14.94 in Tuesday's trading session.
"This transformational acquisition further diversifies our businesses and extends our international footprint, opening the door to greater growth and innovation across the enterprise," stated Mike Barnes, Signet's Chief Executive Officer. "The addition of Zale to the Signet family is consistent with our long-term growth strategy and leverages our combined operating expertise to create better choices for our customers, new opportunities for our employees, and makes us a more attractive partner to our vendors. In addition, it allows us to better optimize our balance sheet, creating long-term value for our shareholders.
Shares of Signet were trading higher by 13.25 percent in the pre-market session while Zale surged higher by 40.35 percent, trading within a few pennies of the offer price.
Garmin: Earnings beat
This morning, Garmin (NASDAQ: GRMN) reported its fourth quarter results. The company announced an EPS of $0.76, beating the consensus estimate of $0.62. Revenue of $760 million beat the consensus estimate of $712.78 million. Net income for the quarter rose to $163.59 million compared to $129.3 million in the same quarter last year.
The company noted that new product releases such as watches and a successful penetration of new markets has been positive for the company.
"With strong fourth quarter revenue growth in outdoor, fitness, aviation and marine, we generated record annual sales in those segments," said Cliff Pemble, president and chief executive officer (CEO) of Garmin Ltd. "In the fourth quarter, we also achieved operating income growth in all five segments. This success serves as a solid starting point for 2014 and highlights the strength of our diversified product portfolio. We are excited about the future and the numerous new categories Garmin will serve.
Shares were trading higher by 10.75 percent in the pre-market session.
View Comments and Join the Discussion!
Posted-In: Baird chelsea therapeutics Cliff Pemble Garmin Mike Barnes Norman Stockbridge NortheraNews Best of Benzinga