Investment Banks Facing A Difficult Environment In India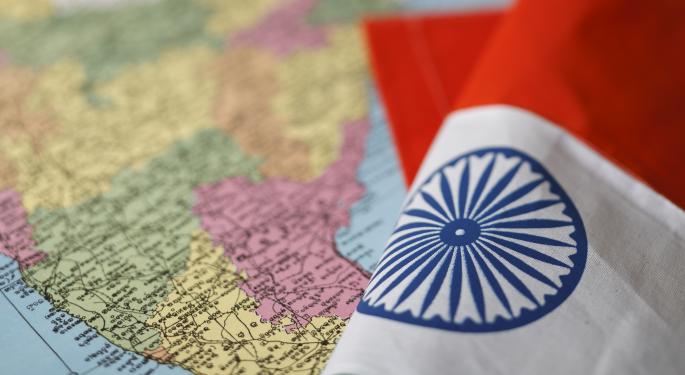 As emerging markets continue to show signs of struggling, investment banks are pulling the plug on some of their operations.
Bloomberg reported investment banks such as UBS (NYSE: UBS)and Morgan Stanley (NYSE: MS) have spent the past three years re-thinking their plans in India. The investment banks are now in a stage of reversing the better part of half-decade of investments in the financially-struggling country.
Asia's third-largest economy is dealing with shrinking manufacturing, slowing jobs growth and high inflation -- all taking in an election year, no less.
The number of investment banking related jobs in India fell by 30 percent since 2010, according to Bloomberg, as the number of deals and equity offerings involving Indian companies are down 50 percent by value from 2010.
UBS reduced its investment banking division to 10 from 16 since 2010, while Morgan Stanley's investment banking division has fallen to 22 from 35 over the same time period.
Related: Have Investor Sentiments Shifted in 2014?
As the Indian economy's recovery remains uncertain, and big mergers and stock offerings remain subdued, more job cuts in the country are likely.
"It is a bloodbath at investment banks focusing on deals above $100 million," Vikram Utamsingh, a Mumbai-based managing director at consulting firm Alvarez & Marsal Inc, told Bloomberg.
"It's extremely difficult at this point in time to get hired as an investment banker in India," he added. "I don't know how any bank will grow in this market."
The multi-national investment firms, meanwhile, are reporedly considering further cost-saving initiatives -- such as flying in bankers from Hong Kong and Singapore when needed.
View Comments and Join the Discussion!
Posted-In: comments Emerging MarketsNews Emerging Markets Global Economics Markets Media Best of Benzinga