Did An Apple Senior Executive Meet With Elon Musk?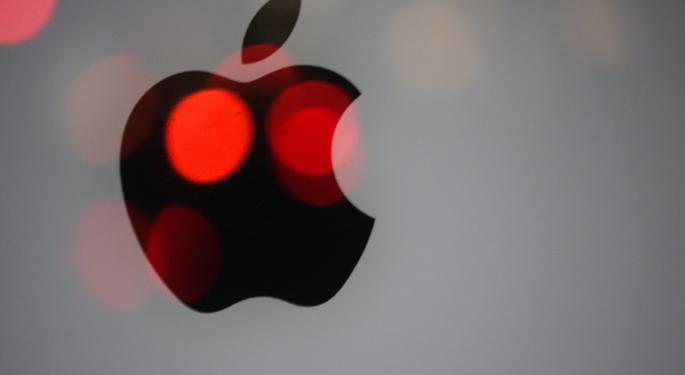 As sales of smartphones and tablets start to slow down, Apple (NASDAQ: AAPL) is looking for the next big thing. How big? Think Elon Musk big.
The San Francisco Chronicle reported that Apple's Adrian Perica has met with Tesla Motors (NASDAQ: TSLA) CEO Elon Musk.
Perica, a former hotshot with Goldman Sachs and ex-intelligence officer in the armed forces, is head of mergers and acquisitions at Apple. And he has reportedly spent the better part of the past two years searching across the world for the next drivers of growth for Apple.
Perhaps what Apple has been searching for can be found in its home state of California.
Perica met with Elon Musk in Cupertino last spring. Around the same time that Andaan Ahmad, a London-based analyst with German investment bank Berenberg, wrote an open letter to Apple -- calling on the company to buy Palo Alto-based Tesla.
Related: Does America Have a Sugar Addiction?
Ahmad noted that Apple needs an "out of the box" move into a completely new market. Otherwise, he said, "the key debate will always be about your ability to sustain these abnormal margins in your iPhone business."
Whether the meeting was a coincidence or not, Apple certainly can afford to buy Tesla, even at a steep premium. The electric vehicle maker has a market cap of around $25 billion, while Apple is sitting on a hoard of cash of around $160 billion.
Many months have passed since the high profile meeting -- with no concrete signs that Apple intends to acquire Tesla. Apple has a history of never spending more than $1 billion to acquire a company.
This won't stop investors from speculating, however, as Apple's growth rate is slowing and its once dominance in the tablet and mobile categories are under threat from competitors like Samsung.
Investors will continue to debate if Apple's acquisition of Tesla is nothing more than a rumor and a far-fetched fantasy.
On the other hand, Apple CEO Tim Cook said in the beginning of February "we have no problem spending 10 figures for the right company that's in the best interest of Apple in the long term."
Was Cook referring to Tesla, or merely talking hypothetically? For now, the best any one can do is speculate.
View Comments and Join the Discussion!
Posted-In: Adrian Perica Apple Apple Rumors Elon Musk Samsung TeslaNews Best of Benzinga