China's ZTE: A Name to Watch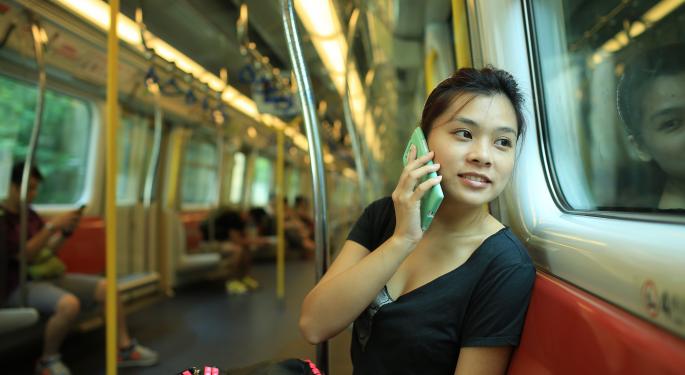 Chinese mobile phone maker ZTE (OTC: ZTCOY) is not exactly a household name –- yet. If the fourth biggest phone vendor in the world gets its way, however, it will be – eventually.
CNET said it expects to see ZTE focus on premium quality smartphones at the Mobile World Congress at the end of February this year. This would be a departure from the company's previous concentration on mid-range priced phones offered by smaller carriers like Cricket Wireless, U.S. Cellular, (NYSE: USM) and Aio Wireless.
Already, ZTE devices are available from Sprint (NYSE: S), T-Mobile (NYSE: TMUS) and Boost Mobile. Although many ZTE phones currently available in the U.S. are entry-level, there are signs that is about to change. Pre-paid carrier Boost Mobile, for example, offers the ZTE Boost Max "Phablet" -- which features 4G LTE, an 8-megapixel camera, and a 5.7-inch screen.
Related: New Study Finds $47 Billion Worth Of Cell Phones Gathering Dust
Two years ago, ZTE said it planned to invest $30 million on brand awareness in the U.S. The company hired Hagen Fendler as its global chief design director, and began immediately working on high-end phones.
That move resulted in both the Grand S and Nubia 5 smartphones. Unfortunately, both phones are 3G and neither found a major U.S. carrier home. Both were sold unlocked on Amazon with limited success.
In January, ZTE unveiled the Grand S II, Nubia 5S, and 5S Mini at the CES in Las Vegas. The Grand S II comes with a Snapdragon 800 processor, 13 MP camera, and Android 4.3, making it a true top-end marquee phone.
With a market share target of 10 percent in the U.S. by 2017, ZTE clearly has its sights set on the United States.
Although government concerns about security, as related to Chinese electronics, have kept companies like ZTE from gaining a toe-hold in the U.S., the company has a plan -- including a deal recently signed with the Houston Rockets to release a Rockets-branded phone, according to Reuters.
"We want young U.S. consumers to participate in our marketing activities," ZTE global marketing director of mobile devices, Lv Qianhao said, "so we will have more NBA (National Basketball Association) stores and channels that sell our products."
Senior Vice President Zhang Renjun added, "We see more business opportunities after the (Edward) Snowden incident, as there's an increasing worry about the security of U.S. products and more people will use Chinese products."
Meanwhile, as smartphone sales in China continued to fall, expect companies like ZTE to ramp up sales opportunities in the U.S.
At the time of this writing, Jim Probasco had no position in any mentioned securities.
View Comments and Join the Discussion!
Posted-In: 5S MiniNews Emerging Markets Events Global Markets Tech Media Best of Benzinga