Comcast Set To Acquire Time Warner Cable And Also Reportedly Compete with Netflix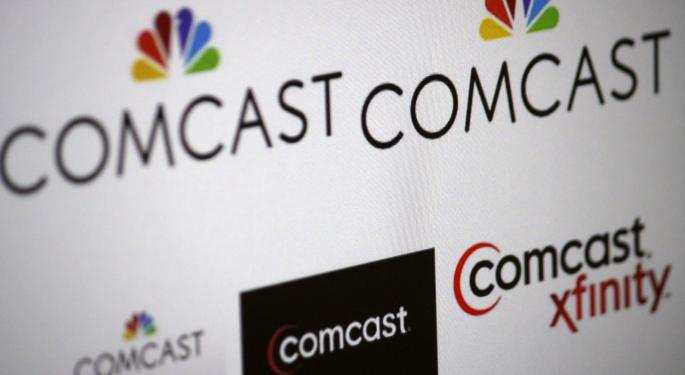 In the world of entertainment-related news stories, it's what you call a double feature.
Comcast (NASDAQ: CMCSA), the largest cable television operator in the U.S. will acquire the second largest, Time Warner Cable (NYSE: TWC), according to The Wall Street Journal.
At the same time, the newspaper also reported that Comcast was in talks to acquire the pay-television rights to the fourth biggest box-office hit of 2013, Despicable Me 2.
These two, seemingly separate narratives indicate Comcast not only wants to "seal the deal" in the cable television arena, but also has designs on entering territory previously ruled by movie streaming giants like Netflix (NASDAQ: NFLX) and Amazon (NASDAQ: AMZN).
Breaking the two deals down, Comcast's acquisition of Time Warner Cable, for a reported $45 billion in stock, would put an end to Charter Communications' (NASDAQ: CHTR) plans to take over Time Warner.
Related: 'Streaming Only Cable Service is Coming,' Say Experts
According to The New York Times, Time Warner Cable shareholders would receive 2.875 shares of new Comcast common stock for each share of Time Warner stock they hold. Comcast's closing price Wednesday was $55.24. That puts the value of the deal for Time Warner shareholders at $158.82 per share.
If Comcast stock rises on news of the deal, the price could even approach the $160 per share Time Warner said it felt it was worth when the Time Warner board nixed Charter's last offer of $132.50 per Time Warner share.
Of course, any deal combining the number one and number two cable operators in the country would be sure to attract the attention of antitrust regulators.
Meanwhile, amid reports of a Comcast – Time Warner merger, come reports Comcast is going after exclusive pay-tv rights to one of the biggest movies of 2013. If that deal happens, it would be the first time a cable provider entered the world of exclusive pay-tv rights, according to The Wall Street Journal.
None of this would bode well for Netflix, Amazon or even HBO. Universal Pictures, owned by Comcast, produced the movie in question, Despicable Me 2. HBO already passed on the film, opening up opportunities for other providers, including apparently, Comcast.
According to CNET, if Comcast does obtain the rights to Despicable Me 2 it would likely offer the movie to monthly subscribers free. The company already offers movies through its on-demand rental and download service and streams others with its Streampix operation.
At the time of this writing, Jim Probasco had no position in any mentioned securities.
View Comments and Join the Discussion!
Posted-In: Amazon Charter Communications Comcast Despicable Me 2 HBOM&A News Media Best of Benzinga