McDonald's vs. AT&T: Which Would You Rather - Olympic Sponsor Edition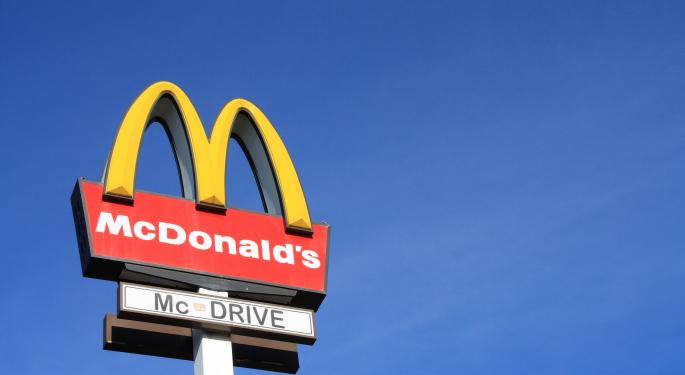 Every four years, the Winter Olympics takes the world by storm. Though not quite as popular as its warmer climate cousin – the Summer Olympics – the winter version of the games commands a respect all its own.
Though the Olympics are about sportsmanship and athleticism, but capitalists have used the games as a venue to sell products and services for years. Let's compare the recent stock market returns of two of the 2014 Winter Olympics' largest sponsors – McDonald's (NYSE: MCD) and AT&T (NYSE: T).
Stock market darling McDonald's seems to be an engine that never runs out of steam. Over the past few years, the company emerged from the ruins of the Great Recession and went on a tear, adding nearly $30 per share to its stock value between early 2011 and early 2012.
Going into 2013 a share of McDonald's stock cost just over $88.00. The stock quickly shot up to a yearly-high of $103.70 on April 12, not a good sign in a year that many stocks finished near 12-month highs. McDonald's would not be one of the year's stellar winners, finishing at $97.03 – just shy of a 20 percent return for the year.
Related: Radio Shack vs. General Mills: Which Would You Rather - Super Bowl Edition
AT&T began 2013 after quite a run in 2012. The company had seen its stock increase for much of the year, until a pullback in late September gave back some of its yearly gains. January 2013 saw the stock priced at just $32.83, and on an upswing. The stock continued to track upward until reaching a yearly-high of $39.00 in late April. It was mostly all downhill from that point, though the stock did not give away its gains all at once.
Instead, AT&T floated slowly to a closing at just about where it started the year - $33.95. This result must have been extremely disappointing for investors, as the stock never made a major move that could have signaled "sell." AT&T finished with a 3.4 percent gain on the year.
McDonald's and AT&T had similar years in that both companies started off with promise, and both peaked early.
In the case of McDonald's, at least the company was able to produce a respectable return, even though it was significantly less than the S&P for the year. AT&T, on the other hand, barely produced at all. Though it may be difficult to directly quantify the effectiveness of big sponsorship deals, companies like McDonald's and AT&T enter into these kinds of deals in order to ensure that they stay relevant – to remind their customers that they exist.
But judging from their 2013 returns, they need to do more to continue to increase share value.
Posted-In: Sochi winter olympicsNews Global Markets Best of Benzinga
View Comments and Join the Discussion!