5 Apple Headlines From Monday You Might Have Missed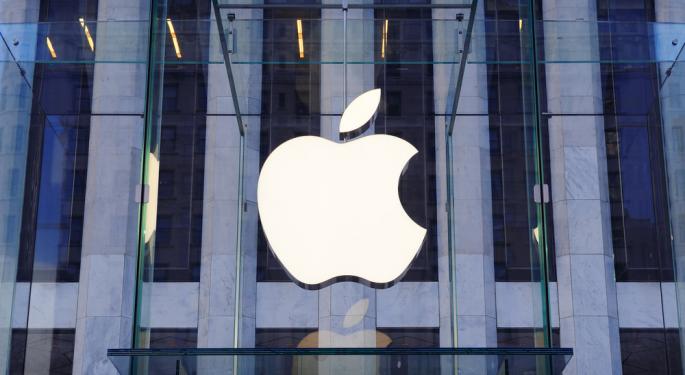 Apple (NASDAQ: AAPL) made plenty of news Monday. Here are some stories you may have missed.
Apple Faced 92 Patent Suits in the Past Three Years
In a rare move for Apple, its lawyers were uncharacteristically candid with their comments. Over the past three years, Apple has faced 92 patent suits and of the 57 that are closed, Apple settled in 51. According to the company's lawyers, "Indeed, the opening line of many negotiations is some form of, "What we're asking for is less than it will cost you to litigate this case to judgment."
Related: Yahoo Set to Partner with Yelp to Improve Search
iTunes Radio Launches Internationally
iTunes Radio will now be heard around the world. Apple is starting with Australia and although it hasn't announced any other country, reports indicate that Canada, New Zealand, and selected European countries are coming soon.
Apple TV Getting a Major Refresh?
According to a report first published by 9to5mac, Apple TV, that little black box that Apple calls a hobby, might be getting a major refresh. Code found within the device hints at a 4.1 release—up from 3.2.
Some believe that the upcoming refresh might make the device into a robust gaming platform. Apple has made acquisitions that would indicate an interest in gaming.
Mac Average Price Point Holding Steady
With PC shipments plummeting, Apple is seeing an uptick in market share while the price of its Mac line of computers remains steady. The average price of $1,300 bucks the trend of the industry and data from Analyst Charlie Wolf of Needham & Company indicate that the company is taking market share from Windows-based machines.
iWatch Team Reportedly Reaches 200
Rumors indicate that the iWatch team has grown to 200 people but the device will not be as innovative as some suggest. The health tracking features will likely be limited to metrics already seen in other devices. New FDA guidelines will likely keep the rumored Healthbook app from offering a more robust dataset according to a report from mobihealthnews.
The app will likely focus on exercise, diet, sleep, stress and medication adherence. More advanced data like glucose monitoring and hydration tracking will likely be left out of the early versions of the device that are said to be dependent on the iPhone rather than a stand-alone device.
Disclosure: At the time of this writing, Tim Parker was long Apple.
Posted-In: Apple iTunes Radio iWatch MacNews Rumors Legal Tech Best of Benzinga
View Comments and Join the Discussion!