Which Is Worth Less: Marijuana Stocks, Bitcoin Or A Pile Of Dirt?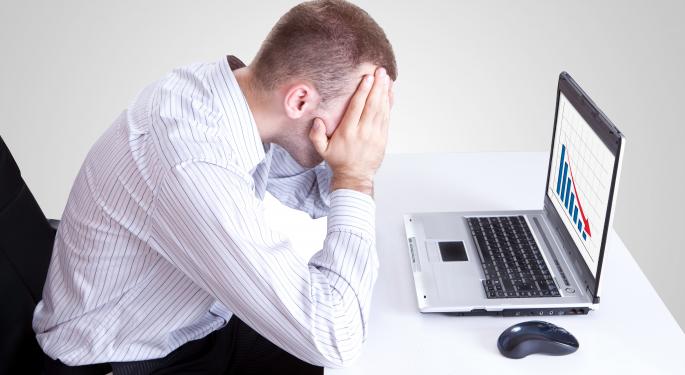 The answer might surprise you.
And if you plan to invest in Bitcoin, it might be the most depressing thing you've heard all year.
Peter Leeds, author of Penny Stocks For Dummies and Invest in Penny Stocks: A Guide to Profitable Trading, is not a fan of Bitcoin and other investments that could ultimately turn out to be fads.
"A lot of the time, the media sort of drives these stocks ahead of themselves, and this is the example with Bitcoin, where the momentum has been because Bitcoin's value has been increasing," Leeds, the publisher of Peter Leeds Penny Stocks, told Benzinga. "But when this slows down a bit, a lot of [investors] could be burned, and that's what I'm concerned about."
Leeds said that the government is playing a game of "catch-up" in trying to regulate Bitcoin, which has previously allowed criminals to run wild with little recourse.
Related: What Companies Accept Bitcoin?
"If someone steals your Bitcoins, you don't know which regulatory body to go to, or even who's allowed to go after who, or how they're going to be doing it," said Leeds. "It's really a Wild West of investments right now, and a lot of investors could wind up looking pretty foolish if they chase this trend."
Dangerous Experiments
Leeds' warning may be difficult to hear after seeing others get rich on Bitcoin. But he admitted that it is typically the early bird who catches the worm.
"A lot of people made a lot of money on the Dutch Tulip Bulb mania," he said. "A lot of people heard about it, saw the people making money, and they jumped in en mass. Those are the ones who got burned, and it's the same thing that's going to happen with the recreational marijuana stocks and it's the same thing that's going to happen with Bitcoin."
In the case of Bitcoin, regulations will "take away a lot of the value of actually trading in Bitcoin or using the currency, and that's when the beginning of the end is going to come for Bitcoin investors."
And Bitcoin is not the only digital currency that investors should worry about.
"You can switch from one to the other, but it's all the same concept," Leeds added. "They've all been increasing in value together, and once they decrease in value, they're gonna do it as a group as well."
Blowing Smoke
Leeds said that investors are currently buying into recreational marijuana stocks because they "think" they are a good investment. This is why their prices have gone up.
But investors don't realize that "these companies are losing tens of millions of dollars every few months and they have tens of millions of dollars in debt and no revenues," said Leeds.
"It's in the media, they think it's a good idea and they jump on board. These companies are probably worth a couple of cents, and they are paying dollars for that, and they're gonna lose their money."
Related: 14 Cannabis Stocks To Watch In 2014
Pile of Dirt
Leeds' final warning: don't be fooled by Bitcoin's continued success.
"A lot of people are sort of chasing the hot trend," said Leeds. "So far, Bitcoin has pretty much gone up in value from $13 up to $1,100. It's come down a little bit, but it's done nothing but increase, so it looks like a good investment."
Looks can be very deceiving, however.
"Even if you're buying a pile of dirt and it increases in value, it looks like a good investment," Leeds continued. "But at the end of the day you're sitting there with a pile of dirt, and at some point reality kicks in and all of a sudden you realize that there's no value behind what you have and that's when you wind up taking a loss."
Disclosure: At the time of this writing, Louis Bedigian had no position in the equities mentioned in this report.
Posted-In: Bitcoin Invest in Penny Stocks: A Guide to Profitable TradingNews Short Ideas Commodities Markets Trading Ideas Interview Best of Benzinga
View Comments and Join the Discussion!