Sony's PCs Are Dead – Up Next, TVs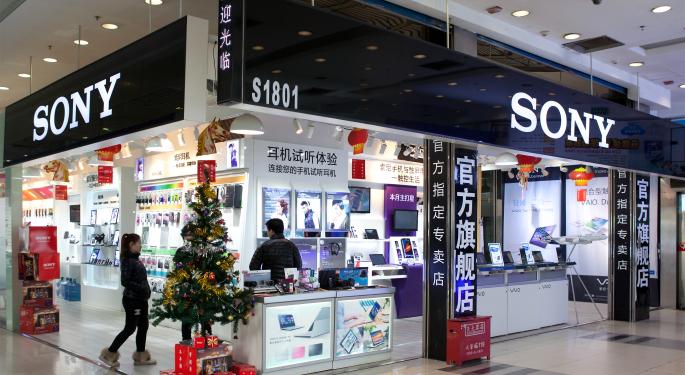 The ways in which we consume information and entertainment are changing and Sony (NYSE: SNE) knows it. The company announced Thursday that it would give up its PC division, selling it to Japanese investment fund, Japan Industrial Partners Inc.
In addition, Sony said it would spin off its TV business and, as a result, lay off 5,000 Sony employees, 1,500 in Japan and 3,500 in other parts of the world. The layoffs were scheduled to be completed by March 31, 2015, the company said.
All this, said Wired, points to a growing sea change in the way consumers gain information and where their entertainment originates. Tablets, smartphones, and other devices are replacing personal computers. Also being replaced, according to Wired, are televisions.
Except for live sports, just about everything else on television is available over the Internet on personal devices featuring amazing resolution and, with add-ons, respectable sound.
In addition, it may not be long before live sports and all broadcast television becomes accessible on those devices as well.
Related: 'Streaming Only Cable Service is Coming,' Say Experts
With the writing already on the wall, Sony decided to make a strategic move to get out of the PC business and concentrate on devices. On the TV side, the company said it would accelerate its plans to concentrate on premium high-end televisions and away from budget screens.
Not everyone thinks Sony's decision to abandon PCs makes sense. Stephen Baker, vice president at research firm NPD Group, pointing out that Sony had not been exactly a failure in the PC business, said the move was "puzzling."
In a blog post Baker wrote, "We find this decision to be particularly troubling, and one that is likely, ultimately, at least in the U.S., to be decidedly unsuccessful."
Baker added that PCs share many synergies with tablets and smartphones saying, "And Sony's total lack of success here in the U.S. in those segments is not likely to improve without a PC business alongside."
As for the TV decision, although many consumers are dividing their time between conventional television and devices, few are ready to give up TV entirely. In Sony's case, getting out of at least the budget end of television was designed to help stem the bleeding, including a $1.1 billion annual loss the company said it would suffer in the current fiscal year.
At the time of this writing, Jim Probasco had no position in any mentioned securities.
View Comments and Join the Discussion!
Posted-In: Internet Japan Japan Industrial Partners Inc. NPD GroupNews Global Tech Media Best of Benzinga