Samsung Galaxy S5 Release Date: Rumors Say New Device Coming To MWC 2014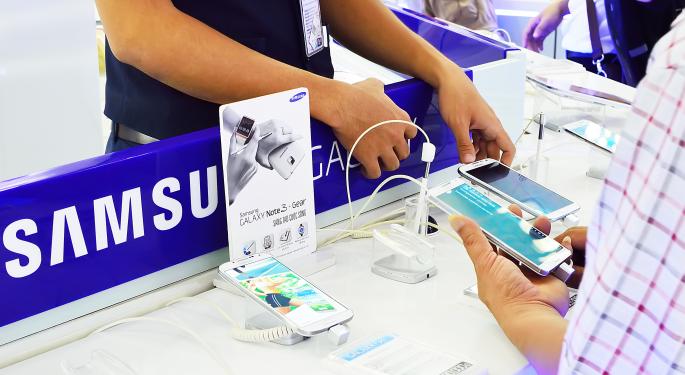 It looks like the Samsung (OTC: SSNLF) Galaxy S5 release date is closer than we thought, with major news outlets reporting that we can see the new Samsung flagship device later this month.
According to Reuters, Samsung sent invitations Tuesday for a "Samsung unPacked 5" event at the Mobile World Congress in Barcalona, to be held later this month on February 24. Reuters writes that the launch has been pushed up almost three weeks due to lackluster sales of the Samsung Galaxy S4.
Last month, there were a number of rumors surrounding the potential Samsung Galaxy S5 release date. Benzinga reported that Eldar Murtazin, a tech blogger who accurately predicted the date of the S4 announcement last year, said that the Samsung Galaxy S5 would be released on February 23. While it seems that Murtazin has redacted his prediction, the date is in line with other reports.
See also: Samsung Galaxy S5 Unveiling Set for February 23
The Samsung Galaxy S5 is rumored to have a number of new features. In addition to a bigger screen and an improved rear camera, the S5 may also have biometric features like iris recognition or a fingerprint scanner, similar to the iPhone 5S. Samsung may also release a new version of the Galaxy Gear smartwatch, which was released last year as an expensive accessory to the Samsung Galaxy S4.
However, these changes to Samsung's flagship product may not help Samsung's slumping sales. Reuters says that the company is preparing for its worst annual profit growth from mobile products in seven years. Samsung has been facing stiff competition from Apple, who is not only reportedly releasing large-screen iPhone's later this year — which is Samsung's most well-known feature — but has also infiltrated the Chinese market, signing a deal with carrier China Mobile, the world's largest wireless phone carrier. With Apple making headway in developing nations and adding a new line of larger phones later this year, Samsung's growth has plateaued in recent months.
See also: Samsung Wants To Take Over Your Car
However, the S5 could have some innovative new features, namely a brand new operating system. Benzinga wrote earlier that there were rumors that Samsung was testing out a new operation system similar to Microsoft's Windows Phone. @evleaks tweeted out leaked images of the new mobile operating system, but those rumors haven't been confirmed.
If Samsung is indeed testing out a new mobile OS, it could be packed with a number of major UI changes and new features. Stay tuned for more news as we get closer to the Mobile World Conference later this month.
Posted-In: Galaxy S5 Mobile World CongressNews Rumors Tech Best of Benzinga
View Comments and Join the Discussion!