Tech Management Changes of the Month: January 2014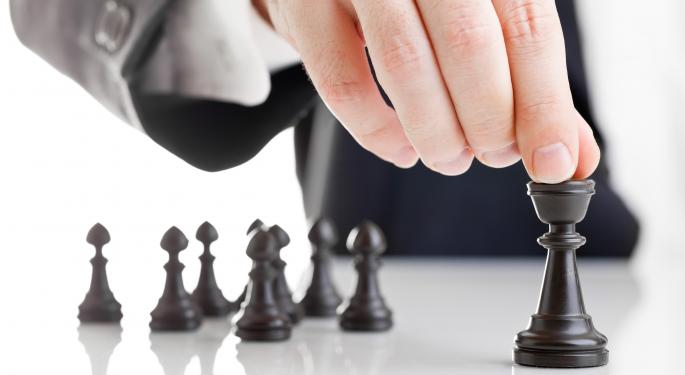 Tech companies made a number of drastic management changes to kick off 2014, from firing key executives to hiring new ones. Here are some of the biggest management changes in January 2014.
it was a big month for tech giant Yahoo (NASDAQ: YHOO) and its CEO Marissa Mayer. The company fired its COO Henrique De Castro, who came over to Yahoo from Google in 2012. De Castro was under a lot of pressure from Mayer to boost ad sales numbers, and while his relationship with Mayer was initially very close -- he was the first major executive Mayer hired as the CEO of Yahoo -- their friendship became strained when De Castro couldn't preform up to her standards.
But don't feel too sorry for De Castro - he ended up with a $20 million stock bonus and a salary of $50,000 a month in severance.
Yahoo's Editor-in-Chief Jai Singh also left the company this month. The media division of Yahoo, which has attracted high-quality reporters like Katie Couric and David Pogue (formerly of the New York Times), will now be under the oversight of Chief Marketing Officer Kathy Savitt. Unlike De Castro, Singh seems to have left on his own accord, and it looks like a major reason was that the editorial division of Yahoo was merging with the marketing division.
Related: Microsoft Officially Announces Satya Nadella As CEO
Microsoft (NASDAQ: MSFT) has finally filled its CEO vacancy. The company has hired Satya Nadella, its former head of enterprise and cloud technology, to replace Steve Ballmer. Microsoft's enterprise technology has been a strong point for the company and Nadella's success at Microsoft certainly played a role in the company's decision.
However, many were under the impression that Microsoft would be hiring an outsider to completely revamp the company. The company is still losing a major executive.
Microsoft's VP of U.S. advertising Keith Lorizio is out at the Redmond-giant. The news flew a bit under the radar, as most were concentrating on the conflicting reports about the CEO position at Microsoft. Apparently, Lorizio's departure was "not voluntary." He had been with Microsoft since 2006.
Twitter's (NYSE: TWTR) VP of product Michael Sippey announced that he'd be leaving the social media giant, first moving to an advisory role and eventually leaving the company completely. He hasn't said what his future plans are yet. The lack of innovation and significant changes with Twitter has reportedly been frustrating for the company's product team. Higher-ups were worried that any drastic changes to Twitter would hurt the company's ad revenue, which would have hurt the company's successful IPO.
Posted-In: Marissa Mayer Michael Sippey Satya NadellaNews Management Tech Best of Benzinga
View Comments and Join the Discussion!