Is This Facebook's Plan for Growth?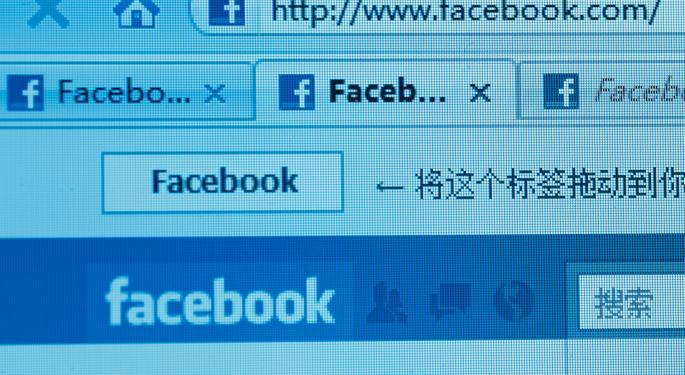 As Wall Street anxiously awaited Facebook (NASDAQ: FB)'s earnings report Wednesday afternoon, investors speculated where (or if) the massive social network would see growth next.
Although it seems somewhat counter-intuitive, since Facebook is still (mostly) banned in China, some believe that emerging markets -- and China in particular -- are precisely where the social network's next growth spurt would originate.
In many ways, that makes sense. BusinessInsider, quoting data from GlobalWebIndex, reports almost 87 million Chinese Internet users were on Facebook. This means the Chinese population comprises more than seven percent of Facebook's global user base. All this despite the fact that, according to the Chinese government, except for the Shanghai Free-trade Zone ,there are no Facebook users in that country.
As more and more free trade areas open up in China, it is likely Facebook's footprint would grow. Of course, growth alone is not a solution. Expanded growth needs to bring expanded revenue.
To the extent the Chinese government continues to resist totally lifting its ban on Facebook, the willingness of advertisers to spend money on ads the public might never see remains a big question.
Related: Facebook Enters Artificial Intelligence Research Arena
Ultimately, however, China represents a potential market of a billion people -- which makes its population too large to ignore. Facebook and other social media companies know this. So does the Chinese government.
According to PhysOrg, the Communist Party of China (CPC), despite some blind spots, realizes those one billion potential Facebook users represent value. Moreover, the government has no intent to let this precious resource become "an economic asset that benefited others."
In other words, in addition to the freedom of expression represented by unfettered access to social media networks like Facebook, the Chinese government is concerned about the monetary value of the data companies like Facebook collect on their users.
Digital-technology analyst Evgeny Morozov said it's naïve to think the Chinese government's blocking of access to companies such as Facebook was all about repression of free speech. Instead, Morozov and others believe the CPC's close control of outside social media entities has as much to do with a belief that it would be far better to have an indigenous company collect that valuable data, and make those profits.
Facebook has the advantage of having already developed a network, and the ability to connect on a worldwide basis. What remains to be seen is whether Facebook can turn that reality into a profitable partnership with the Chinese government,  or whether China will simply create its own network.
At the time of this writing, Jim Probasco had no position in any mentioned securities.
View Comments and Join the Discussion!
Posted-In: advertisers China Chinese government Communist Party of China CPCNews Events Media Best of Benzinga