3D Printers Capable of Printing Living Tissue and Organs: Are We Ready?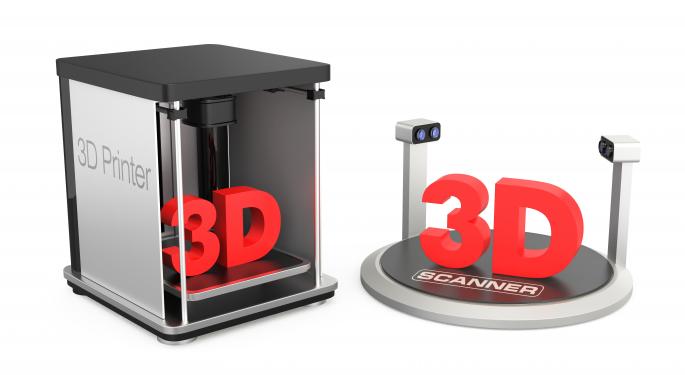 Technology has reached a critical point where machines have the power to harness life.
A report from research firm Gartner, entitled "Predicts 2014: 3D Printing at the Inflection Point," says bioprinted human organs will soon be a reality due to rapid advances in medical technology.
"3D bioprinting facilities with the ability to print human organs and tissue will advance far faster than general understanding and acceptance of the ramifications of this technology," said Pete Basiliere, research director at Gartner.
"These initiatives are well-intentioned," he added, "but raise a number of questions that remain unanswered. What happens when complex 'enhanced' organs involving nonhuman cells are made? Who will control the ability to produce them? Who will ensure the quality of the resulting organs?"
The day when 3D bioprinted organs are readily available is drawing closer. There will be many moral, political, ethical, religious and financial concerns that will need to be addressed sooner, rather than later.
2015 is Just a Year Away
According to Gartner, 3D printing of non-living medical devices, such as prosthetic limbs, will cause an "explosion" in demand for the technology as soon as 2015. Regions that are war-torn or economically weak hold the highest demand for prosthetic and other medical devices.
A team at the University of Toronto is using consumer-grade 3D printing and scanning technology to create prosthetic limbs for children in war-torn regions of Africa.
Related: Yahoo! Reports Fourth Quarter Results; Shares Tumble As Asian Assets Disappoint
"Mobility is something that people take for granted. But a lot of children in the developing world don't have the capacity to move on their own due to amputation or congenital disease," said Matt Ratto, professor at the faculty of information at the University of Toronto.
"We're seeing if we can capture a 3D model of a child's residual limb – whatever they have left after an amputation – turn that model into a 3D model and convert that into a printable socket that can serve to support a prosthetic limb," Ratto said in an interview with Canadian media.
Ratto said that a team will perform 3D printing and scanning on site in Uganda and that the project is "about 18 months away from launching."
Fully Functional Organs Not Far Behind: Two Case Studies
The Hangzhou Dianzi University in China said it had invented a 3D biomaterial printer named Regenovo. The scientists involved with the research successfully printed a small working kidney that survived four months. Professor Xu Ming'en, Regenovo's developer, predicts a fully functional organ could be possible within ten to 20 years.
California based Organovo (NYSE: ONVO) wants to unveil the first American made bio-printed organ, and in the future tell its clients that "we will have a 3D-printed liver ready for you in a few days."
On Wednesday, Organavo announced that its first product – 3-D liver assays -- are set to hit the market before 2015. These liver assays are 3-D printed liver cells that are intended to act just like native liver cells.
"This is an important milestone for Organovo R&D," said Organovo Chief Technology Officer and Executive Vice President of Research and Development Dr. Sharon Presnell.
"In developing these tissues, we have gone through a careful set of research studies involving many individual tissues, and greatly increased our ability to produce them," she said. "By the end of January, we expect to have bioprinted nearly four hundred 3D Liver tissues during the month."
Investors haven't fully embraced the concept of 3D printing as a viable investment thesis. Gartner has gone as far as speculating that the technology could be outright banned by 2016 for bioprinting human organs.
Shares of Organovo surged more than 16 percent on Wednesday following its announcement, but are still down 8.58 percent year to date.
Shares of one of the largest 3D Printing companies, 3D Systems (NYSE: DDD), is down close to 15 percent year to date.
View Comments and Join the Discussion!
Posted-In: 3D Liver 3D Organs 3D Printing BioprintingNews Startups Tech Media Best of Benzinga