Hedge Fund Casablanca Capital Assumes Activist Role With Cliffs Natural Resources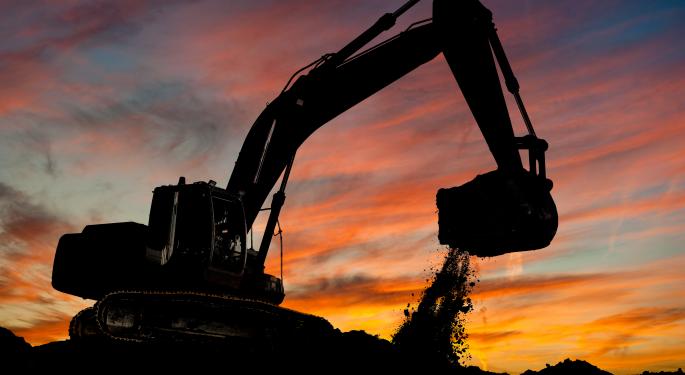 On Tuesday, Casablanca Capital disclosed that it had amassed a 5.2 percent stake in Cliffs Natural Resources (NYSE: CLF). Casablanca Capital will assume an activist role in pushing the mining company to implement major changes to the company in hopes of improving shareholder value.
Cliffs Natural Resources was one of the worst performing companies within the S&P 500 throughout 2013, losing around 30 percent. Shares of Cliffs currently have one of the highest short interests within the index.
Casablanca Capital wants the company to combine its Bloom Lake property in Canada with its Asian holdings to create what it called "Cliffs International." Casablanca wants the company to then spin off the newly-created international entity to existing shareholders.
The remaining business, comprising of domestic assets, should transform into a master limited partnership, or MLP, which is a specialized corporate structure that pays no taxes and gives most of its profits to investors.
Related: Top Trending Tickers On StockTwits For January 28
Casablanca estimates that shares could be valued at $53, more than double the current market value if management implements its suggestions. The hedge fund said that it met with management twice in the past six weeks.
"By taking these steps, we believe Cliffs can highlight and enhance the unique strengths of its business and unlock significant shareholder value," Casablanca wrote.
Cliffs management issued a statement in response to Casablanca Capital.
"Cliffs welcomes open communications with all of its shareholders and values their input toward the collective goal shared by Cliffs' Board and management, which is to enhance long-term shareholder value," management said in a press release. "Cliffs has held productive preliminary conversations with Casablanca Capital and looks forward to continuing the dialogue to better understand their assumptions, projections and overall views."
Shares of Cliffs opened higher by more than five percent on Tuesday, after Casablanca disclosed its stake and activist intentions.
Posted-In: Activist Hedge Fund Casablanca Capital Casablanca Capital Activist Cliffs Natural Resources Cliffs Natural ResourcesNews Management Best of Benzinga
View Comments and Join the Discussion!