SodaStream Super Bowl Ad Banned, Again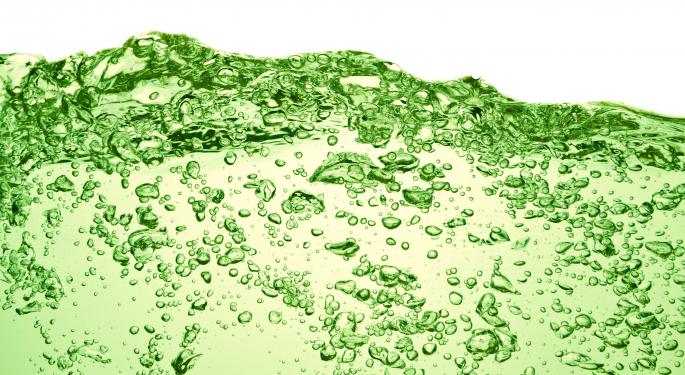 About a year after CBS rejected SodaStream's (NASDAQ: SODA) Super Bowl ad for attacking Coke and Pepsi, this year's broadcaster, Fox (NASDAQ: FOXA), has done the same thing. For the same reason.
The fact that the star of the commercial, Scarlett Johansson, sensually sips her SodaStream drink is not a problem.
Nor is it objectionable that she removes her bathrobe during part of the spot.
Fox said it rejected the commercial because Johansson, at the end of the spot says, "Sorry, Coke and Pepsi."
SodaStream CEO, Daniel Birnbaum, was angry when he spoke to USA TODAY Friday. Saying Fox rejected the ad "because they're afraid of Coke and Pepsi," Birnbaum added, "What are they afraid of? Which advertiser in America doesn't mention a competitor? This is the kind of stuff that happens in China. I'm disappointed as an American."
Related: SodaStream Names Scarlett Johansson as First-Ever Global Brand Ambassador
Although neither Fox nor Pepsi had any comment, Coca-Cola spokesperson Lauren Thompson said, "I can confirm we did not pressure Fox. Other than that, we don't comment on our competitors' efforts."
In truth, many companies go to great lengths to get their ads rejected for the Super Bowl. In most cases, those companies never expected to be accepted in the first place. What they have actually gone for is Internet views of their "banned from the Super Bowl" ads.
It's an advertising strategy that privately-held Internet domain registrar, GoDaddy, became famous for exploiting.
SodaStream said such was not the case with its ads. Birnbaum told USA Today this year's ad would be amended to be acceptable. "If I could get my money back," Birnbaum said, "I'd be happy to be out of that deal."
Meanwhile, website AdRants suggested the commercial should be banned – not for being too sexy, or even for attacking two soft drink giants, but because it sucks.
Suggesting that Johansson "delivers her lines as if she just woke up from a nap" the site called the ad "infomercial-ish" and, worst of all, "unsexy."
Not that it will matter. CNNMoney reported Monday that the ad has been "tweaked" and approved for airing, minus the four offensive words. At the end of the day SodaStream will have the best of both worlds – a banned commercial widely viewed on the Internet and an almost identical spot aired on this year's Super Bowl.
At the time of this writing, Jim Probasco had no position in any mentioned securities.
View Comments and Join the Discussion!
Posted-In: America banned CBS China Coca-colaNews Events Media Best of Benzinga