China Continues Acquiring Foreign Energy Firms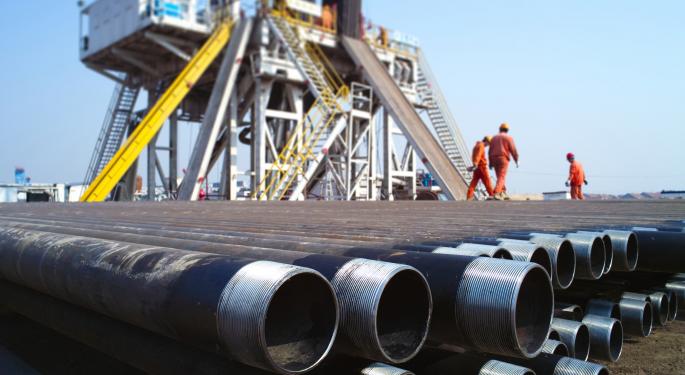 Even though growth is still not robust, the recent Chinese purchase of Novus Energy in Canada will hardly be the last investment in the oil and gas sector of that country.
That comes from Zhang Kaiyong, chairman of Yanchang Petroleum International, who stated that, "Overall the Yanchang group is following its own development strategy and part of it is going out ... to international markets. At this stage of our development, (we are) coming to Canada which is politically stable, well-regulated, transparent. So overall the bigger conditions of investing in Canada are very good."
For investors looking for a play, small cap firms operating in the oil and natural gas sector in Canada, such as Octagon 88 (OTC: OCTX), Americas Petrogas (OTC: APEOF), and Connacher Oil and Gas (OTC: CLLZF) could draw attention.
For Octagon 88, this is already happening.
A recent article reported that, "For investors with more of a growth focus and broader time horizons that are looking to play off the expected trends in China and other emerging markets, another selection can be found in Octagon 88, which is a development-stage oil and gas company with light and conventional heavy oil assets centered in Alberta, Canada. Recent progress in its Red Earth Area strengthened its production position, and the company was recently approached by a large Chinese conglomerate about a possible acquisition."
Related: 3 Reasons This Could Be The Year for High Beta, High Dividend Stocks
Octagon 88 is especially appealing due to its rich holdings in Canada, with the potential measured in the billions of barrels. As these videos show, production is moving along. For a Chinese investor, that is enticing with the demand for energy rising in the People's Republic.
The entire country of Canada beckons to Chinese energy firms. North American energy assets are selling at a premium due to the political stability and economic security of the country. As detailed on previous articles on Benzinga, major European oil firms such as Royal Dutch Shell and Repsol are selling off assets. The proceeds from those transactions are being redeployed in the North American sector.
About that, a Wall Street Journal article reports that China has spent well over $40 billion for North American energy interests.
That should only increase due to the global demand expanding for energy. Benzinga recently discussed the just-released BP Energy Outlook and estimated there would be a 41 percent increase in global energy demand by 2035. Nearly all of that will be coming from emerging market nations like China.
The biggest coal user in the world now, China is trying use more energy that will protect its environment. That pretty much means natural gas as the alternative energy sector is nowhere near ready to meet the widespread demand. According to the BP Energy Outlook, renewable will only be serving 7 percent of global energy needs in 2035.
That makes small caps such as Octagon 88, Americas Petrogas, and Connacher Oil and Gas appealing for both investors and Chinese buyers. While Canada welcomes foreign investment in its energy sector, buying a large firm could result in political opposition. For that reason, investors should expect more activity with small caps that have promising holdings in Canada like Octagon 88.
Posted-In: Repsol royal dutch shellNews Commodities Global Economics Markets Media Best of Benzinga
View Comments and Join the Discussion!