U.S. Attorney General: Legit Cannabis Companies Should Have Access To Banks, Financing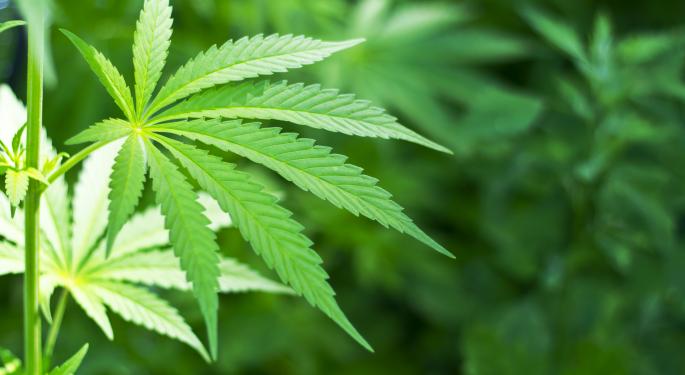 With cannabis stocks booming in early 2014, despite general market pessimism, investors willing to take on the additional risk associated with these companies have been handsomely rewarded.
The U.S. Attorney General, Eric Holder, made a series of statements Thursday that will help the American populis recognize these companies as legitimate businesses. State allowed dispensaries have been shunned by financial institutions who fear breaches of legality (i.e., money laundering).
Because access to banks has been limited, many dispensaries are stockpiling cash in safes at stores. Holder commented that, "there's a public safety component to this." He went on to say that, "substantial amounts of cash just kind of lying around with no place for it to be appropriately deposited, is something that would worry me just from a law enforcement perspective."
Changes of policy that would open marijuana legalization would be with U.S. treasury and law enforcement agencies.
Related: 14 Cannabis Stocks To Watch In 2014
This may take care of dispensaries' cash problems, but credit implications are far less significant. Because the industry, and subsequently these businesses, are very new, financial institutions have little precedent and may be reluctant to do business. In addition, unless the law specifically gives guidelines for marijuana lending, banks may still question the legality of certain practices.
In a broad sense, this is great news for cannabis investors because the government is supporting widening legalization efforts. However, this may not bode well for many publicly traded entities because they have already worked out other, arguably less favorable, financing arrangements.
With any detailed announcements months away, these stocks are unlikely to pullback on this news in the short term. However, access to credit markets and other financial services could open up competition, resulting in longer term difficulties.
Terra Tech (OTC: TRTC) just applied to be the first publicly traded company to cultivate marijuana and operate dispensaries just hours before Holder made statements on banking reform. Shares of Terra Tech are up roughly 11 percent on Friday, likely on a combination of its announcement and changes to the banking system.
It is hard to deny that the green rush is here, as legalization support spreads and government policy evolves in favor of cannabis.
Posted-In: Eric Holder green rushNews Legal Economics Hot Trading Ideas Best of Benzinga
View Comments and Join the Discussion!