Sprint Innovates with Spark, Can Verizon And Others Keep Up?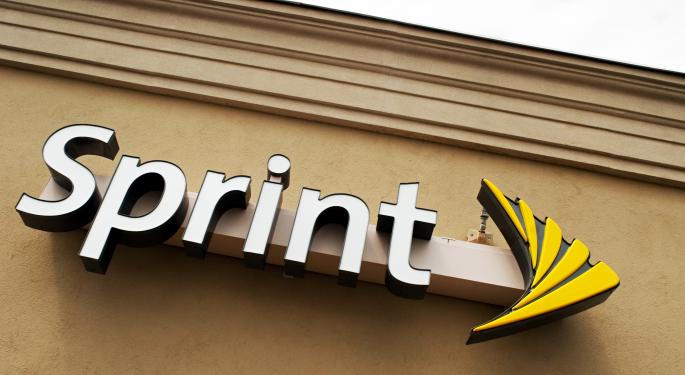 In a report published Wednesday, FierceWireless confirmed that Sprint (NYSE: S) will not bring back the Nextel brand for enterprise following contrary rumors.
FierceWireless interviewed Matt Carter, President of Sprint Enterprise Solutions, who commented that he did not hear anything about the project. Sprint spokesman put the rumor to rest saying, "There is no plan to bring back the Nextel brand."
Last year, Sprint removed the Nextel brand from its name after shutting down the Nextel iDen network. Although the company lost millions of subscribers, the parent company, SoftBank, is pushing Sprint to innovate in the "critically important" enterprise market.
Related: What Will January Tell Us About Stocks This Year?
Sprint Spark, the company's tri-band LTE service, will provide wireless service working via Sprint's 800 MHz, 1.9 GHz and 2.5 GHz LTE spectrum. Carter noted in the interview that the carrier aims to use carrier aggregation technology in the 2.5 GHz band to implement Spark. Spark is currently available in 11 markets including Chicago, Los Angeles, New York, Miami, Tampa, Fort Lauderdale, Austin, Dallas, Fort Worth, Houston and San Antonio. The company expects to bring the service to the top 100 U.S. markets during the next three years with speeds reaching 50-60 Mbps or faster.
Sprint intends to cover 250 million POPs on its 1900 MHz LTE spectrum by mid-2014 and 100 million POPs on its 2.5 GHz LTE by the end of 2014. Sprint currently trails Verizon Wireless LTE coverage of 305 million POPs. AT&T Mobility and T-Mobile US covers 270 million and 209 million POPs, respectively.
Matt Carter commented on Spark's 2.5 GHz spectrum, noting that Verizon and AT&T will not be able to handle increasing data traffic. Carter reported, "These guys are not going to be able to have enough. In our case, given our spectrum position, we don't need to worry about it."
Posted-In: AT&T FierceWireless T-Mobile US VerizonNews Rumors Media Best of Benzinga
View Comments and Join the Discussion!