Apple's New Hires Would Make the iWatch Revolutionary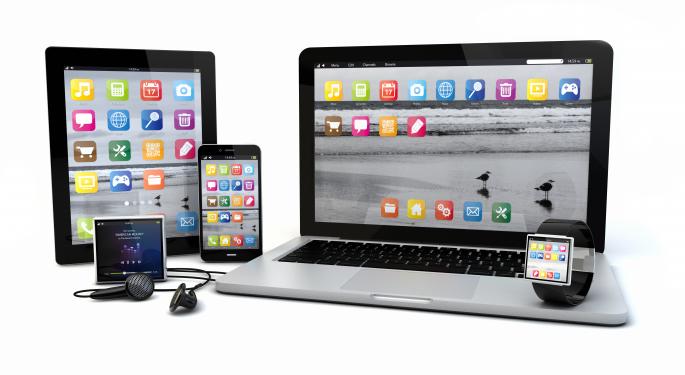 For a device that doesn't actually exist—yet—this thing is looking to be a game changer if even half of the rumors are true. It doesn't take long to find somebody's concept design online and, although they have no affiliation with Apple (NASDAQ: AAPL), the drawings are pretty incredible. (Not that the actual product would look anything like some random person's drawing even if it does exist, but it's fun to dream.)
Rumors reported by 9to5 mac Wednesday are exciting if it's connected to the iWatch. Mark Gurman, known as one of the best Apple reporters out there, said that Apple hired two people with extensive biomedical experience.
One, Nancy Dougherty, was involved in the development of a patch that would constantly monitor a person's blood.
Working for a startup called Sano Intelligence, the product would monitor everything found on a basic metabolic panel—glucose levels, kidney function, and electrolyte balance.
All the information comes from a patch that feels a little like sandpaper, according to a Fast Company reporter that tried the patch in 2012.
Then there's Ravi Narasimhan. He led R&D at Vital Connect, a company that provides the HealthPatch. The HealthPatch is "capable of capturing clinical-grade biometric measurements in a continuous, configurable and non-obtrusive manner using a small yet powerful patch worn on the chest."
Related: Here's What Icahn Said In His Letter to Apple Shareholders
Last year, Apple reportedly hired other people from biomedical startups as well as people with fitness tracking backgrounds.
Hires like these get not only consumers excited but also investors. The iPad is a product useful for the average 12 year old all the way to the doctor reading x-rays.
If these hires are working on technology for a smartwatch, this looks to be another device that has applications at a professional, potentially life-saving level. What if the iWatch became an essential medical device for the population of people who require constant monitoring?
Current smartwatches on the market have flopped, in part because they don't do anything new and revolutionary. Apple seems to understand that and is taking its time.
With these new hires just coming on board, don't expect to see the iWatch anytime soon. Business Insider estimated the early months of next year, but their guess is as good or off base as anybody else's.
We don't even know if the watch exists. Remember?
Disclosure: At the time of this writing, Tim Parker was long Apple.
Posted-In: 9to5 Mac Apple Business Insider DELL Vital ConnectNews Rumors Tech Best of Benzinga
View Comments and Join the Discussion!