Lenovo Buys IBM x86 Server Business For $2.3 Billion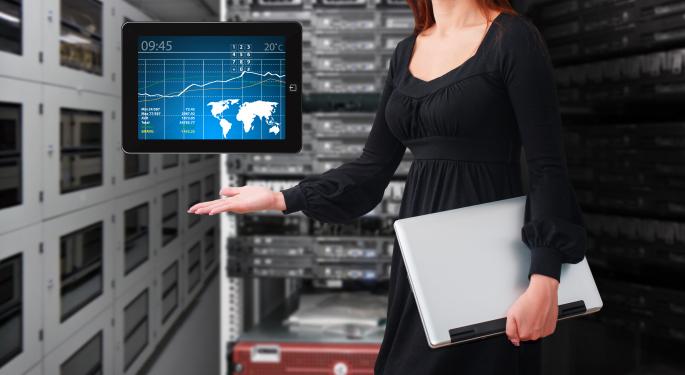 In a much-anticipated announcement, Lenovo Group, the world's largest PC maker, will purchase IBM's (NYSE: IBM) low-end x86 server business for $2.3 billion in cash and stock—the largest tech acquisition by a Chinese company.
The deal is mostly cash--$2.07 billion with the remaining balance in stock, according to Lenovo's statement to the Hong Kong exchange Thursday.
Why is IBM eager to get rid of the division and Lenovo equally eager to buy it? For IBM, the low-end server business isn't worth the time or effort. Revenue from its hardware business fell for the ninth consecutive quarter as more companies switch to cloud-based solutions.
Related: Bitcoin Could Disrupt Transactions Business with Low Fees, More Security
IBM is second only to HP as the largest server provider in the world, holding a 22.9 percent market share of the $12.3 billion market as of Q3 of 2013, according to Gartner.
The low-end x86 business was also low margin. IBM was struggling to make money in this market, instead choosing to focus the top tier customers who are willing to pay more.
As the company evolves, it has shifted to more profitable software and services—a move that has made investors happy as its stock price has continued on an upward trajectory.
For Lenovo, putting all of its eggs in the PC basket might be a fool's game if the mass exodus of PC customers continues. This acquisition allows the company to diversify away from the PC business and remodel itself as a mobile and data storage server company.
Analysts believe that Lenovo will have an easier time selling the x86 servers in China because Chinese companies are looking to localize their IT purchases in the wake of revelations that the U.S. may be spying on international companies.
Lenovo has a history of remaking ailing businesses. The company purchased IBM's ThinkPad PC business in 2005 for $1.75 billion and used it as the catalyst to become the world's largest PC maker.
Analysts estimate the x86 unit has annual revenue of roughly $4 billion.
"The acquisition presents a unique opportunity for the company to gain immediate scale and credibility in this market," Lenovo said on Thursday.
Disclosure: At the time of this writing, Tim Parker had no position in the companies mentioned.
Posted-In: IBM Lenovo PC Server ThinkPadNews M&A Tech Best of Benzinga
View Comments and Join the Discussion!