Carl Icahn Buys $500 Million of Apple Shares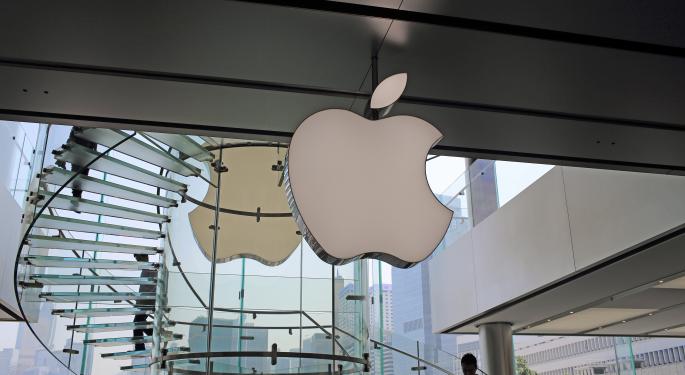 Carl Icahn is backing up the truck and loading up on shares of Apple (NASDAQ: AAPL).
The legendary investor has added about $500 million worth of Apple shares, bringing his total position to over $3 billion.
Having purchased $500 million more $AAPL shares in the last two weeks, our investment has crossed the $3 billion mark yesterday.

— Carl Icahn (@Carl_C_Icahn) January 22, 2014
Icahn has never shied away from expressing his opposition to Apple's board, who he says is "doing great disservice" by not taking an aggressive stance in returning cash to shareholders. "It shouldn't be just a decision by the board backed up by some investment banker that might have other agendas," Icahn said about Apple's buyback policies to date. "The large [shareholders] can afford to buy the stock; the smaller ones can't."
We feel $APPL board is doing great disservice to shareholders by not having markedly increased its buyback. In-depth letter to follow soon.

— Carl Icahn (@Carl_C_Icahn) January 22, 2014

Icahn said he is planning to release a letter that will call for an increased buyback and how the company can increase shareholder value by distributing $50 billion cash back to shareholders. He initially called for the company to launch a massive debt offering to help fund a $150 billion buyback, but later altered his position to $50 billion.

At Icahn's urging, Apple put on its proxy statement a shareholder vote calling for the company to complete $50 billion in buybacks by the end of September. Apple's management recommends that investors vote against Icahn's $50 billion proposal.

The company argues that given the competitive landscape of the industry the company requires tremendous financial flexibility to finance large investments or potential acquisitions.
Posted-In: Apple Apple $150 Billion Cash Apple buyback Carl Icahn Carl Icahn AppleNews Tech Press Releases Best of Benzinga
View Comments and Join the Discussion!