Tuesday Rumor Roundup: Apple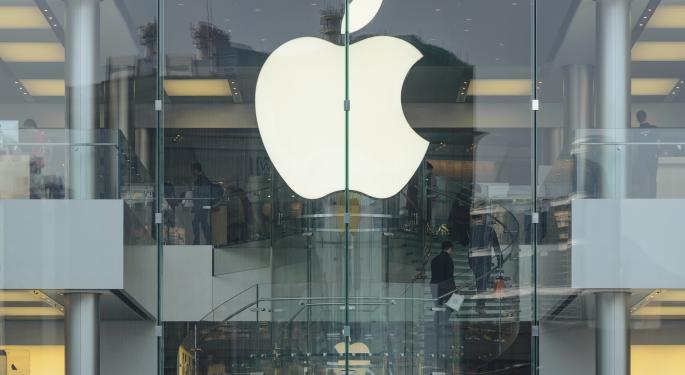 It might have been a holiday on Monday, but that didn't stop the Apple (NASDAQ: AAPL) rumor mill from churning along Monday and over the weekend. Here are a few you might have missed.
LG to Manufacture iWatch Displays
Let's call this a rumor for a rumor. According to Korea's Digial Daily, LG will manufacture flexible P-OLED displays for Apple's rumored iWatch. Yes, there are now component manufacturers for a product we don't actually know exists. Apparently, production will begin in the second half of 2014 with a goal of two million units being produced in the first run.
The report was later pulled from its website but cached copies are still online.
iPhone 6 Coming in June—With 4.7-Inch Display
Chinese analyst Sun Changxu said that she expects Apple's iPhone 6 to debut at the Worldwide Developers Conference in June complete with a 4.7 inch, 1136 pixel by 640 pixel display. A 5.7 inch "phablet" variant will soon follow.
Related: Weekly Highlights: Tesla's Cheap Car, Apple Pays Settlement And More
The 4.7 inch number seems widely adopted by most of those with the inside-track on Apple's future plans but the resolution numbers are all over the map.
DisplaySearch believed that the screen would be a 720p display but recently revised its predictions to include a 1920 pixel-by-1080 pixel full HD display.
New Apple Patent Indicate an Upgraded Trackpad.
Apple's current trackpad is an all-in-one design where users "click" on the pad. There's a small hinge at the top of the pad allowing the surface to make contact with components below producing the click.
The new patent replaces it with four force sensors and one or more actuators. The force sensors would replace the hinged surface. Apple users know that as they move closer to the top of the trackpad, it's hard to click. This problem would be resolved while adding more functionality by taking advantage of the four sensors on each corner of the trackpad.
The actuators would allow for vibrations, similar to an iOS device. For example, if a user received email, they would feel a vibration in the trackpad.
New Patent Allows Users to Skip Commercials
Although this patent is more of a better version of an original patent, it's still notable. Apple was awarded Patent 8,634,944 for "Auto-station tuning." Among all of its possible uses, it allows for automatic changing of channels based on user-defined preferences.
If a user had more than one playlist or program selected, the technology would automatically skip to one of the others when commercials appeared. (This isn't the only use but probably the most notable.)
The patent covers radio and television broadcasts, Internet audio and video streams, and more.
Disclosure: At the time of this writing, Tim Parker was long Apple.
Posted-In: AppleNews Rumors Tech Best of Benzinga
View Comments and Join the Discussion!