Ericsson CEO Hans Vestberg Said To Be On Microsoft CEO Short List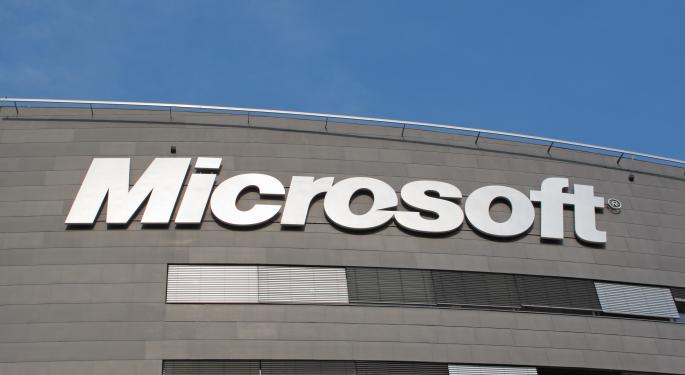 Bloomberg reported Thursday that sources told it Microsoft (NASDAQ: MSFT) was considering Ericsson (NASDAQ: ERIC) chief, Hans Vestberg to succeed Steve Ballmer.
In addition to Vestberg, Bloomberg said its sources indicated Microsoft's Satya Nadella, along with former Nokia (NYSE: NOK) CEO, Stephen Elop, were also on the list.
In a December blog post, Microsoft's John Thompson, wrote that the board planned to complete its search "early in 2014." Thompson said the list started with more than 100 candidates but that now the last had been narrowed.
Some CEO candidates expressed private concerns, Bloomberg reported, that the presence of both Ballmer and co-founder, Bill Gates on Microsoft's board of directors meant the new CEO might not have the freedom to operate independently that most CEO's cherish.
Vestberg's Achilles' heel could be a lack of experience with consumer products, a major – if somewhat faltering – part of Microsoft's business. If the company planned to take on both Apple (NASDAQ: AAPL) and Samsung (OTC: SSNLF) in handsets and other devices, Vestberg, who oversaw Ericsson's withdrawal from its partnership with Sony (NYSE: SNE), might not be the best fit.
Related: Microsoft Advised to Spin Off Xbox by Co-founder, Paul Allen
Bengt Nordstrom, head of Northsteam, a Swedish telecom told Reuters, "I don't think it's very likely that they will choose Vestberg. It's more logical that they will find a U.S. leader, from their network of owners, board members and experienced CEOs with a software, enterprise, and media background. There's enough with talent and experience in the U.S. market."
ZDNet is among those suggesting a novel, if somewhat risky, approach for Microsoft – two CEOs. Noting that despite its "One Microsoft" mantra, the company was really two entities – devices and services, ZDNet posited that splitting the company into two separate but intermingling divisions made sense.
In such a scenario, one CEO would head up mobile and other devices, while the other would run cloud computing and other services. This type of scenario might leave no room for Vestberg unless Microsoft believed his 10 years' experience with the Sony Ericsson partnership made him a good candidate for the devices side.
That would leave the company with a spot to fill on the services side, which ZDNet said could be easier than finding someone to handle all of Microsoft's many billion-dollar businesses.
One possibility would be previously mentioned Satya Nadella, or Tony Bates, Microsoft's Executive Vice President in charge of Business Development, Strategy, and Evangelism.
At the time of this writing, Jim Probasco had no position in any mentioned securities.
View Comments and Join the Discussion!
Posted-In: Achilles' heel Apple Bengt Nordstrom Bill GatesNews Rumors Management Media Best of Benzinga