Yahoo CEO To COO: You're Fired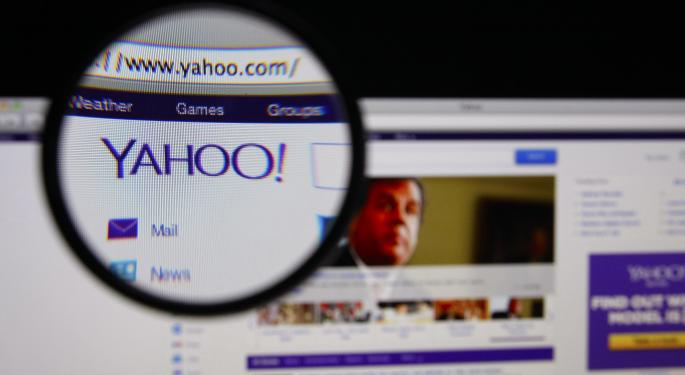 Marissa Mayer, Chief Executive Officer at Yahoo! (NASDAQ: YHOO) fired the company's second-in-command and Chief Operating Officer, Henrique de Castro.
De Castro was Mayer's first major hire when she joined the company, tempting him with a four year, $62 million salary to join her in an exodus from Google (NASDAQ: GOOG).
According to reports, De Castro and Mayer seldom got along, especially over the last few months.
"During my own reflection, I made the difficult decision that our COO, Henrique de Castro, should leave the company," Mayer wrote in a memo announcing De Castro's departure. "I appreciate Henrique's contributions and wish him the best in his future endeavors."
De Castro will receive a $20 million stock bonus and leave the company on Thursday.
Related: Best Buy Shares Plunge On Disappointing Holiday Sales Data
What the analysts are saying
SunTrust analyst Robert Peck is applauding Mayer's decision for two reasons.
According to Peck, De Castro failed to live up to Mayer's expectations and failed to impress advertising clients. Secondly, Mayer's firing of De Castro shows that she has the "fortitude" to make a difficult decision when it comes to firing her first major hire.
"We applaud Marissa and the Yahoo! board for making such a bold and difficult decision," Peck wrote in a note on Thursday. "Our industry contacts inform us that this was the right move."
Peck wrote that Yahoo! investors should remain positive in the company due to the anticipated Alibaba IPO, while Mayer is doing her job as top boss and is "clearly addressing deficiencies and making changes."
Shares are Neutral rated despite Peck's optimistic view of the company with a $34.00 price target.
Victor Anthony, analyst at Topeka Capital, doesn't share the same optimism as Peck. Anthony believes that the firing of De Castro is a warning sign.
"The firing of COO Henrique de Castro after a 15 month tenure sends a clear signal, in our view, that Yahoo!'s core business continues to struggle to achieve growth objectives," Anthony wrote in a note on Thursday.
Like Peck, Anthony is positive on the company due to Alibaba.
"We remind investors to continue to own Yahoo! for upside tied to Alibaba through an IPO."
Shares are Buy rated with a $50.00 target.
Posted-In: Alibaba Alibaba IPO Henrique de Castro Mariss Mayer Robert Peck SunTrustNews Management Best of Benzinga
View Comments and Join the Discussion!