Time Warner Cable Rejects Charter's 'Low-Ball' $61.3 Billion Offer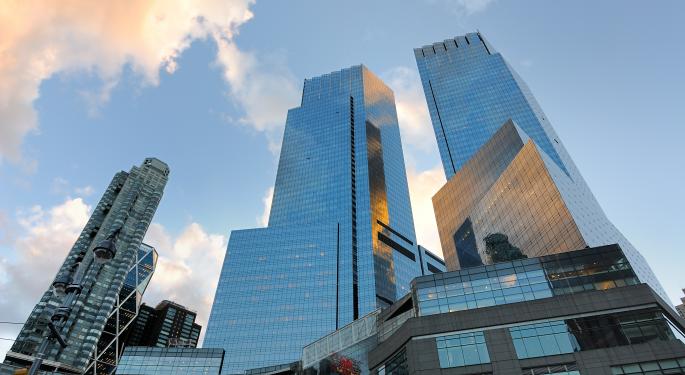 After Time Warner Cable (NYSE: TWC) CEO Rob Marcus called a Charter Communications (NASDAQ: CHTR) $61.3 billion, $132.50 a share acquisition bid a "low-ball offer," the nation's number three cable operator rejected the bid Monday, according to Bloomberg.
Instead, Marcus said, the company was open to a deal for $160 a share, consisting of $100 in cash and $60 in Charter common stock.
Number four Charter has been attempting to buy the larger Time Warner Cable for some time, but according to The New York Times, so far Time Warner has refused to discuss the matter.
As a result, Charter decided to make its latest offer public in an attempt to garner support from Time Warner Cable shareholders. Unfortunately, for Charter, the $132.50 offer falls short of Time Warner Cable's $134.55 per share pre-market price Tuesday, following a close Monday of $132.40.
Bloomberg reported that in a note to clients, Christopher King of Stifel Nicolaus said Time Warner Cable would likely not accept less than $150 per share.
The latest bid from Charter represents the company's third offer. Charter in June offered $114 in cash and stock and followed that up with a $127 per share offer in October.
Related: Charter Confirms Merger Proposed with Time Warner Cable
All the acquisition talk has resulted in TWC shares rising almost 15 percent over the past six months. Any takeover of Time Warner Cable would represent one of the biggest acquisitions on Wall Street in recent years.
Others who might enter into a bidding war include number one, Comcast (NASDAQ: CMCSA) or privately owned Cox Communications.
Consolidation is one way beleaguered cable operators can fight to hold on to subscribers. Providers continue to struggle on two fronts. First, networks and other content creators keep demanding higher prices for their shows. In addition, online streaming providers are issuing a growing challenge that has become increasingly difficult to ignore.
According to The Wall Street Journal, Comcast has considered making an offer for Time Warner Cable. Although Comcast has a stronger balance sheet than Charter, a potential merger between number one and number three would likely face stiff opposition from regulatory authorities, especially compared to a deal involving number three and number four.
Meanwhile Time Warner Cable seemed to be in no hurry to accept any offer. Saying, "The business isn't for sale," Time Warner's chief financial officer, Artie Minson told an investor conference recently that the company is "happy with its growth prospects."
At the same time, Minson acknowledged, "To the extent someone comes along with an offer that's better than the value we can create on our own, that's obviously something we need to take a hard look at."
At the time of this writing, Jim Probasco had no position in any mentioned securities.
Posted-In: Artie Minson Charter Communications Christopher King ComcastM&A News Events Media Best of Benzinga
View Comments and Join the Discussion!