SodaStream Announces Preliminary 2013 Results; Shares Tumble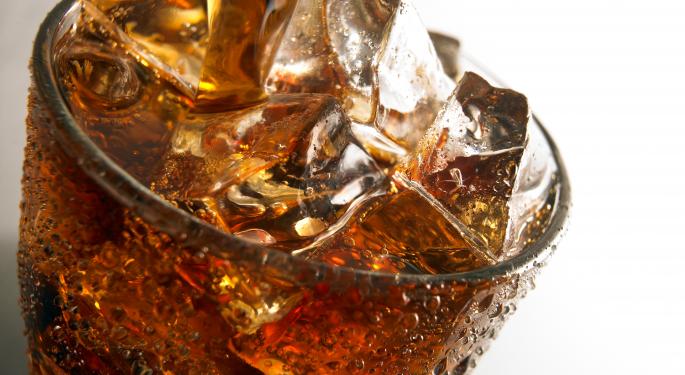 On Monday, SodaStream (NASDAQ: SODA) lowered its fiscal 2013 revenue and EPS guidance with revenue expected to come in at $562 million, below the consensus estimate of $564.3 million.
The company previously estimated its revenue to total $567 million. Adjusted net income is expected to total $52.5 million, below the consensus estimate of $65 million.
Related: SodaStream Announces Preliminary 2013 Results
Shares of SodaStream traded at new 52 week lows of $38.55 on Monday morning. The more than 20 percent decline completely eliminates all the gains that shares have made in 2013. The last time shares traded for less than $40 was back in December 2012.
"Despite achieving all time record sales, we failed to deliver our profit targets and are disappointed in our fourth quarter performance," said Daniel Birnbaum, the company's Chief Executive Offer. "These preliminary results reflect a challenging holiday selling season in the U.S. and several factors, mostly from the second half of the quarter that negatively impacted our gross margin. These include lower sell-in prices and higher product costs, a shift in product mix versus plan, and unfavorable changes in foreign currency exchange rates."
According to Birnbaum the company is committed to turning itself around in 2014. "We remain confident that despite this setback, we will continue to profitably expand our share of the global carbonated beverage category and are on the right path to meet our long-term goals," Birnbaum added.
The company also announced it will participate at the 16th Annual ICR Xchange Conference on Tuesday January 14 at 11:00 am EST. Investors can view a live webcast on the company's investor relations page.
Deutsche Bank: No surprise shares are under pressure
Bill Schmitz, research analyst at Deutsche Bank said that it is no surprise that share are under extreme selling pressure following the company's lower guidance.
Schmitz is not surprised at the guide down but was surprised at the magnitude of the net income reduction.
"While the guide down is not a surprise given recent softness in scanned data, the relative magnitude of the net income reduction is somewhat surprising and likely indicative of higher discounting in 4Q to goose the top line, particularly in the US," Schmitz wrote in a research report on January 13.
"With difficult conditions persisting into the first half of 2014, FY14 outlook will also be tempered, with formal guidance to be delivered in February and the next key driver of the stock," Schmitz wrote. "We are not surprised to see shares under significant pressure today given the magnitude of the net income guidance reduction."
Deutsche Bank maintained a Hold rating on shares with a $53 price target.
Posted-In: Bill Schmitz Daniel Birnbaum Deutsce Bank ICR Xchange Conference SodaStream SodaStream GuidanceNews
View Comments and Join the Discussion!