IBM Bets $1 Billion On 'Watson'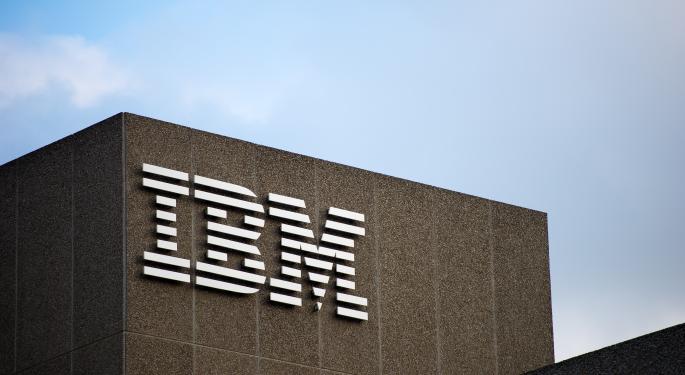 Despite a less-than-stellar performance as a revenue generator so far, IBM's (NYSE: IBM) Watson supercomputer is getting significant financial support in an attempt to bring the company's Jeopardy-winning bundle of wires and chips to a large array of applications.
Originally, IBM Chief Executive Virginia "Ginni" Rometty told executives she hoped Watson would generate $10 billion in annual revenue within 10 years, according to The Wall Street Journal.
As of this past October, the revenue figure was more like $100 million. A project with the University of Texas M.D. Anderson Cancer Center was described as "in a ditch" by IBM's Manoj Saxena.
Problems aside, the company said Thursday it would plop down $1 billion to create a new Watson Group within IBM.
In a statement the company said, "IBM will invest more than $1 billion into the Watson Group, focusing on development and research and bringing cloud-delivered cognitive applications and services to market. This will include $100 million available for venture investments to support IBM's recently launched ecosystem of start-ups and businesses that are building a new class of cognitive apps powered by Watson, in the IBM Watson Developers Cloud."
The idea, essentially, is to simplify a discipline known as "data science." Data science involves asking a computer system the correct questions and then knowing how to interpret the results.
Related: IBM's Watson Coming to Smartphones Soon
Statistician Nate Silver of The New York Times does it. Unfortunately, most companies don't have a Nate Silver on board. As for public use of a system like Watson, most consumers are also not data scientists either.
IBM's solution?
Turn Watson into a service that does not require the application of data science to interpret the results. In other words, real life questions, real life answers.
IBM said its Watson Group, which would eventually employ 2,000 and will be housed in New York City where Watson will "go to school" so to speak. There Watson would learn to do everything from recognize and offer treatment suggestions for various types of cancer, to dispensing travel advice based on a telephone conversation with a potential traveler.
In the process, Watson would be fed books, articles, and data.
When the information is contradictory, Watson will have to learn to sort it out just as people do. All that according to IBM's Mike Rhodin who will lead the new group.
Ultimately Watson, of course, is not a single computer. There are dozens of Watsons, located at IBM server farms across the U.S. Each one will eventually specialize in a specific industry or subject area.
IBM remains optimistic about the potential for Watson-related services, recently revising its 2015 goal of revenue from "business analytics" to $20 billion, up from $16 billion.
At the time of this writing, Jim Probasco had no position in any mentioned securities.
Posted-In: data science IBM IBM Watson Developers Cloud Jeopardy M.D. Anderson Cancer Center Manoj SaxenaTech Media Best of Benzinga
View Comments and Join the Discussion!