Procter & Gamble vs. Johnson & Johnson: Which is the Better Bet?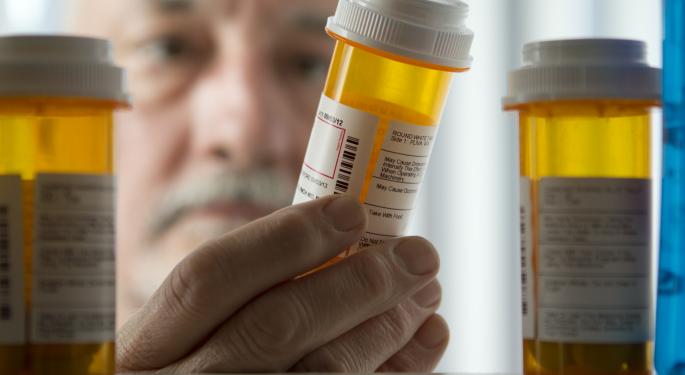 When looking to make an investment, some investors might look to get into what's "in" or what's "hot."
This is why gold has recently been on an amazing bull run (which is now effectively over), and why housing was hot before it. Much of this can be seen as a result of speculators piling into the sector.
An alternative potential strategy is to invest in familiar brands with products you know. With that in mind let's take a look at two brands which are very close to home for millions of consumers –- household product manufacturers Procter & Gamble (NYSE: PG) and Johnson & Johnson (NYSE: JNJ).
In comparing these two companies we will look at the last 12 months or so of market behavior. In this way we will avoid long company histories, and instead take more of a "what have you done for me lately" approach.
In contrast to the average S&P return for 2013, Procter & Gamble has had a decent past 12 months. The company started 2013 at about $68.00 per share. Later that year the company spiked to $85.21, before settling to about $80.54 in more recent trading.
While a jump from $68.00 to $85.0 would represent a nice 25 percent profit, this would still fall short of the S&P and Dow returns for 2013. Additionally, this stock seems to have been shedding value at the end of the year, precisely when the overall market was strengthening.
With the Dow down early in 2014, and clear growth potential in 2014 elusive, it is difficult to see exactly where Procter and Gamble will land this year.
Johnson & Johnson started 2013 with a stock price of $71.50. This represented a bit of a breakout from a trading range of $60 to $65.00 that the stock saw from mid-2010 until mid-2012. The stock continued a more or less upward trend, touching 93.45 in July 2013, representing a 30% increase. The stock did pull back a bit but stayed strong for the rest of the year, closing at just under $93.00 in recent trading.
Both Procter & Gamble and Johnson & Johnson have divisions which focus on manufacturing household products.
What sets them apart from one another, however, are the companies' additional business divisions and the ways in which the companies are run. While Johnson & Johnson has had the better stock run over the past year, the company has also had a significant number of high-profile lawsuits recently. These lawsuits led to a $2.2 billion settlement the company reached in November, related to allegations around the marketing of unapproved uses for several Johnson & Johnson prescription drugs.
Posted-In: healthcare household products medicine pharmaceuticals prescription drugsNews Guidance Markets Best of Benzinga
View Comments and Join the Discussion!