Visa vs. MasterCard: Which is the Better Bet?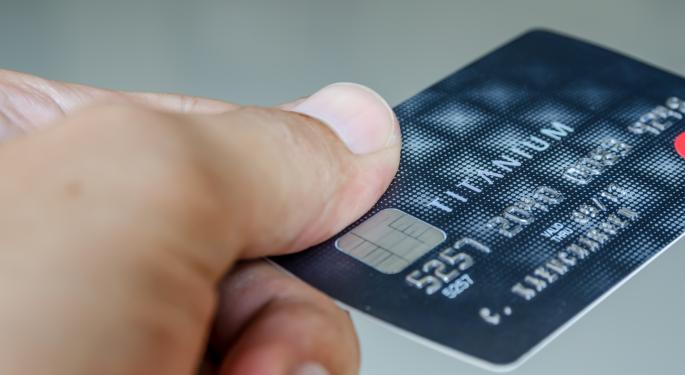 The world in general, and Americans in particular, love their credit cards.
The ease and convenience that "plastic" allows people to make purchases -- both at brick-and-mortar outlets and especially online -- has make credit cards a booming business. And when talk of leading payment platforms is in the air, it inevitably involves the industry's leading companies: Visa (NYSE: V) and MasterCard (NYSE: MA).
The question on the minds of many investors, when they look at these two global giants, is "which one will is going to be the best fit for my portfolio?" 
Since both companies became publicly-traded entities a few years ago, they have each proven to be the stock market juggernauts they were predicted and expected to be. But from the perspective of most analysts, Visa has been the better bet in terms of stock performance.
Visa blew bottom- as well as the top-line estimates out of the water in its latest quarterly reports. MasterCard hasn't quite fared as well, although its own performance certainly was nothing to sneeze at. Additionally, the recent recession in Europe and lower-than-usual consumer spending overseas has been a detriment to MasterCard, which is always a risk for companies with such expansive international exposure.
Visa, on the other hand, has not seen much of a negative effect from the recent global economic struggles. With the U.S. dollar performing relatively well over recent quarters, the company has been able to weather any storms that have come its way, all of which have been insignificant as well as few and far between.
But a greater number of overall transactions and higher payment volume recently helped MasterCard post a 15 percent increase in profits, which ended up being much higher than Wall Street expected. Since both companies went public in 2006, MasterCard has gained almost 900 percent, while Visa has seen a 130 percent gain. And while MasterCard ended 2013 nearly seven percentage points higher than the Standard & Poor's 500, it still trails Visa by a full ten percentage points.
And though it may look on the surface as though MasterCard doesn't stand a chance against Visa, one advantage in Mastercard's corner is having the lower stock price -- with a price-to-earnings ratio of just under 17 versus Visa's P/E of 18.
But Visa's overall performance has been very difficult to beat. Case in point: the company recently posted revenue earnings that were $600 million higher than Wall Street estimated. This represented an increase of ten percent, which was largely due to a global jump in spending on Visa payment cards despite the requisite currency exchange adjustment.
It seems that both companies are virtually neck and neck in the stock game -- but Visa seems to be handling the global economic uncertainty lately much better than MasterCard.
So, at the end of the day, which is the better overall stock pick? That, of course, is for the savvy investor to decide.
Posted-In: News Guidance Eurozone Travel Restaurants Global Economics Markets Best of Benzinga
View Comments and Join the Discussion!