Netflix Testing Cheaper Streaming Plan For New Subscribers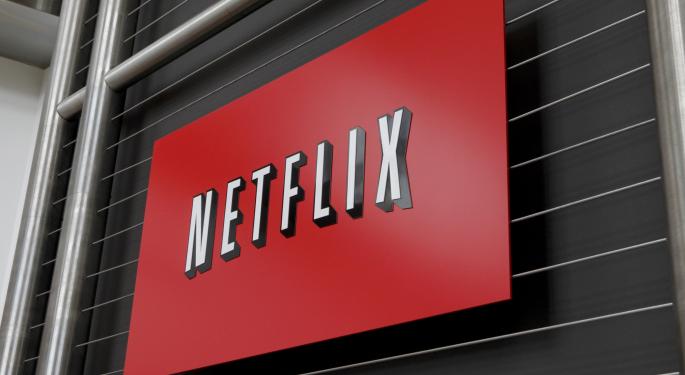 In a move clearly designed to expand its subscriber base, Netflix (NASDAQ: NFLX) announced it was testing a new streaming plan (for new users only) that offers a single-screen, standard definition option for $6.99 a month.
That's a dollar less than the company's current lowest cost plan offering two screen HD service.
The overall goal is no longer one of besting Time Warner's (NYSE: TWX) HBO pay TV service. Netflix passed up HBO months ago. The latest offering, instead, may be about creating a model in which subscription price is based on the number of users per account.
With the addition of the new subscription plan, Netflix how has pricing that ranges from $6.99 to $11.99 per month, covering anywhere from one to four screens. Although the new, one-screen SD plan is currently only available to new subscribers, one Netflix representative left open the possibility it might be expanded to current customers at a later date. Another spokesperson later told Adweek, "Not all people will see this option and it may not be something we ever offer generally."
Despite the uncertainty about broad, general availability, the new, cheaper plan could be useful to someone who only wants to use Netflix on a non-HD TV or other device according to Business Insider.
Related: 'Streaming Only Cable Service is Coming,' Say Experts
As Jim Cramer's TheStreet noted, with a variety of plans available, subscribers would have the option to upgrade or downgrade as their needs (or pricing changes) dictate. At the same time, this provides Netflix with a ready answer to any potential problems arising from password sharing – i.e., upgrade to the family plan.
In addition to its various streaming options, Netflix also offers a $7.99 per month DVD rental plan.
Meanwhile, a group of Reddit users compiled a list of movies and shows that will no longer be available on any U.S. Netflix streaming plan effective New Year's Day. The list includes Dark Shadows, episodes of Saturday Night Live, and Mr Bean on the television side.
Movies that will no longer be available include Being John Malkovich, Eternal Sunshine of the Spotless Mind, and Lionheart, as well as several others. The number of shows and movies being deleted is greater than normal due to the large number of licensing deals that are set to expire at the end of this year.
Digital Trends noted that some movies and TV shows could be returned to the lineup in the future, if subscriber demand warrants it.
At the time of this writing, Jim Probasco had no position in any mentioned securities.
View Comments and Join the Discussion!
Posted-In: Being John Malkovich Dark Shadows DVD Eternal Sunshine of the Spotless Mind HBONews Events Media Best of Benzinga