A Look at Some 'Legit' OTC Stocks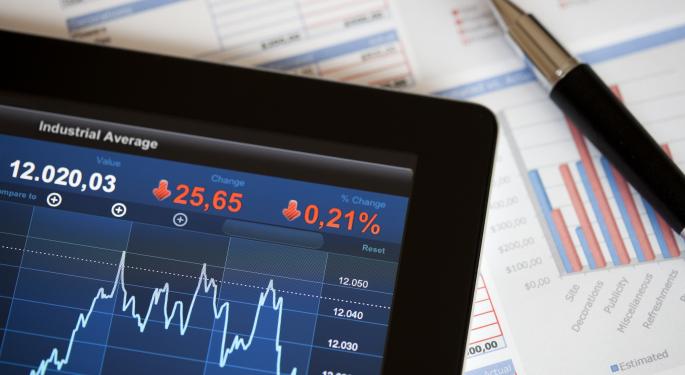 Many investors are leery of OTC, or over-the-counter, stocks – and there are plenty of good reasons for that caution. OTC stocks – also known as pink sheet stocks – often involve companies too small to be listed and traded on the coventional and better-known stock exchanges.
They can include so-called "penny stocks" – defined by the SEC as "a security issued by a very small company that trades at less than $5 per share."
Companies issuing OTC stocks might also have bad credit records or be highly speculative But not all OTCs are as risky as you might think. Here's a list of some "legit" OTC's for you to consider:
Nissan (OTC: NSANY)

Some large foreign companies want to make their shares available to U.S. investors, but don't want to file financial reports with the SEC or officially list with a U.S. exchange.

Auto-maker Nissan, with a century of history behind it, is traded on the Tokyo Stock Exchange. It is also one of the world's top auto-makers, with a reported 7.9 percent share of the U.S. auto market – hardly a pink sheet stock.

(Photo)

Fiat (OTC: FIATY)

This Italian car-maker owns Maserati, Alfa Romeo and over half of Chrysler. Fiat says it's the 7th largest auto-maker in the world, with more than four million vehicles sold last year. The company is also planning to aggressively expand production, sales and dealerships in China.

(Photo)

Volkswagen (OTC: VLKAF)

Another well-known auto-maker on the OTC market, Volkswagen is an internationally known brand. While U.S. sales for the German company have not been up to the firm's expectations, Volkswagen is doing well in other markets, and is reportedly about to surpass

General Motors

(NYSE:

GM

) as the biggest foreign car seller in China.

(Photo)

Fannie Mae (OTC: FNMA)

The Federal National Mortgage Association was established during the Great Depression " to support liquidity, stability, and affordability" in the secondary mortgage market.

Fannie Mae and its sister organization Freddie Mac were seized by the Bush Administration in 2008, as the recession deepened. Billions of dollars in TARP funding were brought in to rescue the mortgage giants.

In June of 2010, Fannie Mae and Freddie Mac were ordered by federal regulators to "delist", and no longer trade shares on the New York Stock Exchange. A stronger housing market has since helped to revive Fannie Mae's fortunes.

Freddie Mac (OTC: FMCC)

The Federal Home Loan Mortgage Corporation, Freddie Mac is Fannie Mae's sibling corporation – abd was established by Congress in 1970 with a mission "to provide liquidity, stability and affordability to the U.S. housing market."

As with Fannie Mae, Freddie Mac was ordered to delist from the New York Stock Exchange, two years after both corporations were seized by the government during the depths of the recession.

More than $187 billion in taxpayer-supplied bailout funds have kept Freddie and Fannie viable – and the two have reportedly paid over $185 million in dividends back to the U.S Treasury.

European Aeronautic Defence & Space (OTC: EADSY)

The parent company of aviation giant Airbus, EADS has been strong competition to Boeing (NYSE: BA) for several decades. The EADS Group currently employs about 140,000 people at 170 facilities worldwide, working in aerospace, defense industry and related services.

But the corporation is in the midst of a major restructuring which includes massive job cuts and renaming all of its units under the Airbus brand – representing its greater focus on commercial aviation.

(Photo)

Roche Holding (OTC: RHHBY)

A Swiss pharmaceutical, diagnostic and therapeutic products company, Roche Holding is part of the international Roche Group. It produces several best-selling cancer treatment drugs and is a market leader in in-vitro diagnostics.

As of last year Roche had more than 82,000 employees and posted sales of around $48.4 billion. The U.S. biotechnology company Genentech is a wholly owned member of the Roche Group.

(Photo)

Samsung (OTC: SSNLF)

The flagship company of a massive South Korean conglomerate, Samsung has been producing electronics for decades.

Starting with televisions and home appliances, Samsung became a global leader in computer chip production by the 1990s and was a pioneer in the development and marketing of flat-screen and digital TV.

In 2012, Samsung overtook Nokia to become the world's largest mobile phone maker. That same year a U.S. federal court jury ordered Samsung to pay over $1 billion damages to Apple for violating several smartphone patents – but that didn't stop Samsung from becoming the world's latest maker of smartphones in 2013.

Growlife (OTC: PHOT)

While marijuana remains illegal under U.S. federal law, a growing number of states have legalized the medical use of cannabis. And two states, Washington and Colorado, will also legalize the recreational use of marijuana by adults in 2014.

Growlife is a consortium of companies that sell products for indoor horticulture. It services a marijuana industy that by some estimates is projected to reach $45 billion in annual sales. "It was almost unthinkable 10 years ago that you would have legitimate, fully reporting to the SEC companies that were in the nature of pure plays, with positions in the medical marijuana industry," Growlife CEO Sterling Scott, told MSN Money in 2012.

(Photo)

Cannabis Science (OTC: CBIS)

Another company hoping to cash in on America's "Green Rush," Cannabis Science is a Colorado-based biotech that specializes in what it calls "cannabis based approaches to treat the world's most deadly illnesses," with a specific focus on cancer treatments.

The company currently produces cannabinoid extracts – a market it estimates is worth $30 billion to $50 billion. Cannabis Science is also helping to lead a private sector challenge against restrictions on medical marijuana R&D . That challenge, "The Cannabinoid Scientific Research and Development Act," is expected to be submitted for Congressional review in early 2014.

(Photo)

Related links
View Comments and Join the Discussion!
Posted-In: automotive industry aviation marijuana medical marijuanaBiotech News Guidance Media Best of Benzinga