Office Depot, Seattle Genetics And Others Insiders Have Been Buying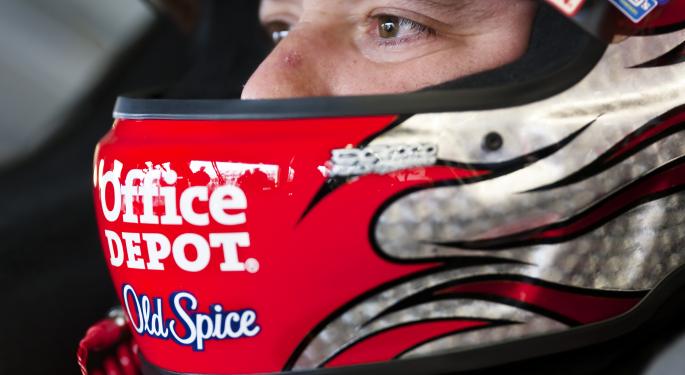 Insiders may sell shares for any number of reasons, but conventional wisdom says that insiders really only buy shares of a company for one reason -- they believe the stock price will rise and they want to profit from it.
Pullbacks and sell-offs provide a perfect opportunity for investors who have faith in a company to snap up shares. Here are some stocks that have seen insider buying recently, in this period when many investors are positioning themselves for the next year.
AmTrust Financial Services
One director and his spouse, a beneficial owner, each has bought two batches of AmTrust Financial Services (NASDAQ: AFSI) so far in December. Altogether that was more than 1.2 million shares for a total of almost $37 million. Shares of this property and casualty insurance provider plunged following a challenge to its accounting.
The market capitalization is now more than $2 billion and the long-term earnings per share (EPS) growth forecast is about 15 percent. The dividend yield is about 1.4 percent. Shares have fallen more than 28 percent since the beginning of the month. Because of the pullback, the stock has underperformed competitors Hartford Financial and Travelers Companies over the past six months.
Esterline Technologies
One director has bought more than 103,000 shares recently. That was worth more than $9.5 million. Esterline Technologies (NYSE: ESL), a specialty manufacturer serving global aerospace and defense markets, said in its recent quarterly and full-year report that it "ended the year on a strong note, with record-high revenue and earnings."
Its market cap is near $3 billion, but the company does not offer a dividend. The long-term EPS growth forecast is more than six percent. Its price-to-earnings (P/E) ratio is less than that of competitor Ametek. Shares reached a new a multiyear high last week. The stock has outperformed Boeing and the broader markets over the past six months.
NuStar Energy
One director scooped up more than 102,000 shares of NuStar Energy (NYSE: NS) shares last week for about $5 million. The president and CEO of this master limited partnership is set to retire at the end of the year. He will be replaced by NuStar's executive vice president and general counsel.
See also: NuStar President And CEO Curt Anastasio To Retire At Year-End
The market cap of this San Antonio-based petroleum product transportation and storage company is near $4 billion. Its distribution yield is only about 8.9 percent, and the long-term EPS growth forecast is almost 69 percent. Shares have retreated about eight percent since the end of November. Over the past six months, the stock has underperformed the S&P 500.
Office Depot
A director of Office Depot (NYSE: ODP) picked up more than 1.3 million shares of the company's stock recently for more than $7 million. That happened right after the company said its new headquarters would be in Boca Raton, Florida, but before the new CEO named the new executive committee.
The specialty retailer has a market cap about $1.5 billion. Its P/E ratio is greater than that of rival Staples, and its return on equity is less than three percent. Shares are trading at about the same level as a month ago, but the stock has outperformed Staples and Walmart over the past six months.
Opko Health
The chairman continues to buy batches of shares periodically, as he has done for more than a year. He picked up more than 356,000 Opko Health (NYSE: OPK) shares so far this month. The total price of those purchases was more than $3.2 million.
See also: Opko Health To Acquire Uruguayan Pharmaceutical Company
This Miami-based health care company has a market cap of more than $3 billion, and short interest is more than 18 percent of its float. The share price is down more than 14 percent in the past month. Over the past six months, the stock has outperformed competitors such as Allergan and the broader markets.
Seattle Genetics
One director bought more than $16 million worth of Seattle Genetics (NASDAQ: SGEN) shares in the past two weeks. That was about 407,000 shares. This biotechnology company focused on cancer treatment recently presented data from Phase II clinical trials of its Adcetris.
Seattle Genetics has a market cap of almost $5 billion, but note that its return on equity and operating margin are both in the red. And the share price has fallen about 16 percent in the past three months. Over the past six months, though, the stock has outperformed competitor ImmunoGen and the broader markets.
At the time of this writing, the author had no position in the mentioned equities.
Keep up with all the latest breaking news and trading ideas by following us on Twitter.
View Comments and Join the Discussion!
Posted-In: Allergan ametek AmTrust Financial Services Boeing esterline technologies Hartford FinancialNews Insider Trades Best of Benzinga