Target Data Breach Could Affect 40 Million Customers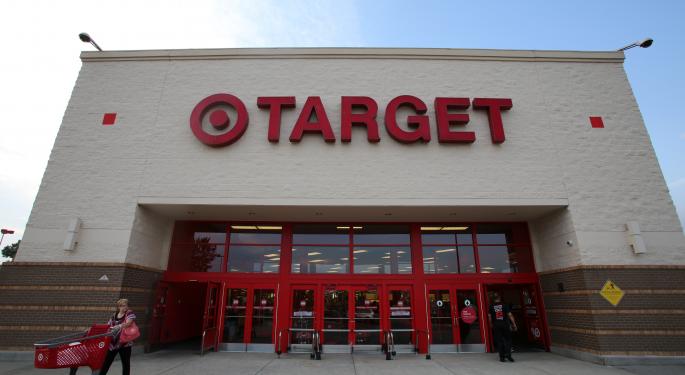 If you shopped at any Target (NYSE: TGT) store in the United States between November 27 and December 15, it's possible that you may become the victim of identity theft.
Reports began circulating Wednesday that a data breach may have occurred that caused the credit card information of up to 40 million people to wind up in the hands of cyber thieves.
According to spokesman Brian Leary, "The Secret Service will confirm it is investigating the incident at Target. We don't have any further comment because it's an ongoing investigation."
Krebsonsecurity.com, a cybersecurity blog known for its reliable information, ran a story claiming to speak to two of the top 10 credit card issues who confirmed anonymously that the breach likely affects all Target stores and involves the information contained on the magnetic strip of a credit card.
This data would allow a thief to create a fake credit card and make unauthorized purchases.
The breach was initially thought to be confined to Thanksgiving Day of this year to December 6, but new evidence shows that it continued through at least December 15 and possibly longer.
Related: ComScore Reports Big Black Friday Numbers
"The breach window is definitely expanding," one analyst with knowledge of the case told KrebsonSecurity. "We can't say for sure that all stores were impacted, but we do see customers all over the U.S. that were victimized."
Early Thursday morning, Target acknowledged the breach confirming that 40 million may be affected and the dates were likely November 27 through December 15.
Target said that when it learned of the breach it immediately contacted financial institutions, government regulators and has contracted a third-part forensics firm to investigate the incident, according to an AP article. Target has about 1,800 stores in the United States and 124 in Canada.
This may rank as one of the largest data breaches for a retailer in history. In 2007, retailer TJX disclosed that hackers had broken into its systems through wireless networks at its company headquarters. As a result, information on more than 45 million customer credit cards was stolen.
In 2009, credit card processor Heartland Payment Systems said that thieves installed malicious software on its network that allowed data from 130 million credit cards to be stolen.
In Wednesday trading, Target was up more than three percent.
Disclosure: At the time of this writing, Tim Parker had no position in the company mentioned.
Posted-In: Krebs On security krebsonsecurity Secret Service TargetNews Legal Tech Best of Benzinga
View Comments and Join the Discussion!