Bill Ackman Stands Firm, Noting, "Enron Also Had Audited Financial Statements"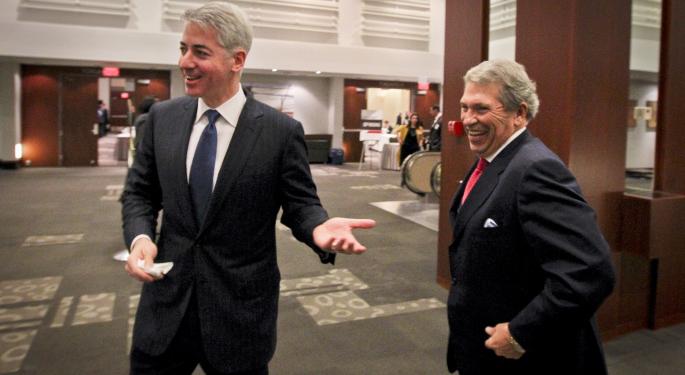 In late December 2012, hedge fund manager, Bill Ackman gave a 342 slide presentation explaining why he thought MLM company, Herbalife (NYSE: HLF), was an illegal pyramid scheme and why he had taken at least a 20 million share short position.
Despite losing as much as $500 million over the past year, Ackman is sticking to his guns, recently vowing to take his short bet "to the end of the earth."
On Monday, Herbalife said that PricewaterhouseCoopers LLP had completed a review of company books for fiscal years ending December 31 in 2010, 2011 and 2012, and that the company was now up to date on its Securities and Exchange Commission filings.
In response, Ackman's Pershing Square released a statement saying, "It is not the role of Herbalife's auditor to determine if the company is a pyramid scheme. Rather, that determination depends on whether distributors earn more from recruiting new distributors than from retail sales to consumers who are not distributors. The few Herbalife distributors that make money earn the vast majority of their profits from recruiting. Herbalife is a pyramid scheme that will be shut down by regulators.""
In other words, Ackman hasn't changed his mind. Herbalife, he still contends, is destined to fail.
In an email, Ackman said, "Remember, Enron also had audited financial statements."
Herbalife had no comment about the Enron statement when queried by Bloomberg.
Opposing Ackman and his short position are such notables as Carl Icahn, with a 16.8 percent stake in Herbalife. Other well-known investors with long positions include George Soros, Richard Perry, Stanley Druckenmiller, Kyle Bass and Post Holdings CEO Bill Stiritz.
Related: Herbalife Re-Audit Completion Causes More Headaches For Bill Ackman
In an interview Monday, Icahn said, "We are very happy, but I don't think it was unexpected. It [Herbalife] is a good company, it is still undervalued, it's a growth company which gives work to a lot of people and what Ackman says is nonsense."
Meanwhile, Pershing Square and Ackman maintain a website called "Facts About Herbalife," where information supporting the contention that Herbalife is a pyramid scheme is maintained and updated.
Included are Ackman's various presentations, along with a host of information, some from Herbalife, some from independent sources including the media. One recent addition is Ackman's presentation at the Robin Hood Investor Conference in New York on November 22, 2013, which included testimonials from people who accused Herbalife of deception directed at emigrants.
At the time of this writing, Jim Probasco had no position in any mentioned securities.
Posted-In: Bill Ackman Bill Stiritz Carl Icahn Enron Facts About HerbalifeNews Events Media Best of Benzinga
View Comments and Join the Discussion!