Apple Submits Patent for Restaurant Reservation System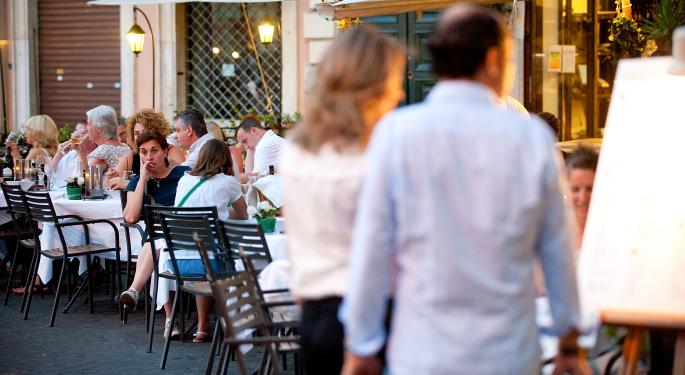 Apple (NASDAQ: AAPL) has filed for a patent application for an ordering and reservation system that could work with various Apple iDevices.
According to the Patently Apple web site, the company's patent "generally relates to systems, methods, and non-transitory computer-readable storage media for making reservations and maintaining a wait list for a resource at a point of interest."
Apple's patent reveals it is attempting to solve the inefficiencies created at restaurants, which results in longer customer wait time and few table turn over. "There is a need for improved techniques for processing restaurant orders and reservations," Patently Apple wrote.
Suppose a customer arrives at a restaurant without a reservation. If the restaurant is full, the customer is asked to wait for an available table. If the restaurant is busier than usual, it is likely that the waiting list becomes inefficient with inaccurate information relayed to the hungry and, more often than not, grumpy customers.
Apple's new invention can calculate an estimated wait time based on the actions of patrons that are already sitting at a table. For example, a seated customer ordering one item and no dessert is likely to spend less time at a table than a patron ordering a full course meal.
The number of items ordered, or even the type of item ordered, can be used to provide the host with real-time data that can be communicated to the customer. When every customer's order from every table is inputted in to Apple's new device, the restaurant will create efficiencies in ways never seen before.
The customer could also be able to access real-time data directly using his or her own compatible device. "Your table is estimated to be ready in 13 minutes" will replace the dreaded and familiar host's answer of "Oh, it won't be long at all; someone is just cleaning your table now."
Posted-In: Apple food and beverage iDevicesNews Restaurants Tech Media General Best of Benzinga
View Comments and Join the Discussion!