The Real Winners in the Apple – Samsung Lawsuits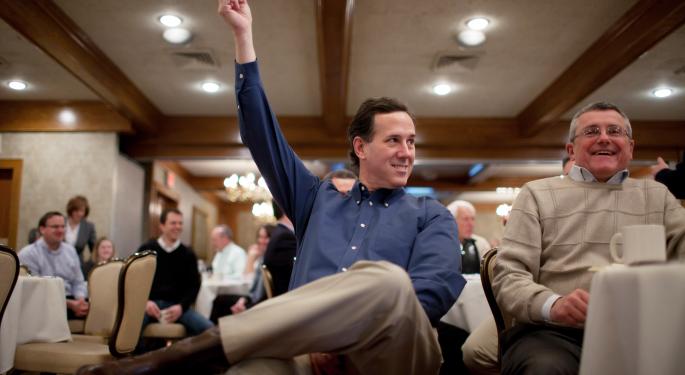 When two giant companies with a seemingly bottomless budgets decide they're going to fight, there is one group of people who are guaranteed a giant winfall—the layers.
In this case, those two companies are Apple (NASDAQ: AAPL) and Samsung (OTC: SSNLF). It's no secret that the two companies have waged a years-long battle of patents.
One says that the other stole its patents and each new allegation translates into an obscene amount of billable hours by the attorneys as these cases become so complicated that following the transcripts almost requires an engineering and legal degree.
Want some figures? A 2012 case between Apple and Samsung, which Apple later won, resulted in a $929 million award for Apple after the damages portion was recently retried. The legal fees for Apple were $15.7 million. Samsung has not disclosed its legal bill.
Another patent infringement case against Samsung from August 2011 to August 2013 resulted in $60 million in legal fees with the bulk going to Morrison & Foerster and another $2 million going to Wilmer Cutler Pickering Hale & Dorr, one of Apple's go-to legal firms.
Related: Intel Paves Way for $99 Tablets
If these fees seem a little over the top, Apple disagrees. In court filings, the company calls the fees "reasonable" with discounts and other fee reductions applied.
But these cases aren't like what you see on one of those half-hour court sitcoms. According to Bloomberg Businsessweek, teams of lawyers put in huge hours for just one case.
Samsung served "583 requests for production, 89 interrogatories, and 2,518 requests for admission; Apple served 694 requests for production, 86 interrogatories, and 1,529 requests for admission," according to the article.
And then there were hundreds of depositions, 2,500 deposition exhibits, and countless motions that resulted in Apple's legal team for one case at more than 20.
Apple is known for vigorously defending its intellectual property and it has no problem hiring a team of high-dollar attorneys to do it.
But before talk begins of too much money being spent on legal fees, even if Apple spent $1 billion annually on attorneys, that represents only two weeks of iPhone sales and a tiny portion of its massive cash hoard.
Disclosure: At the time of this writing, Tim Parker was long Apple.
View Comments and Join the Discussion!