Are Chili's and Applebee's Preparing to Replace Wait Staff With Tablets?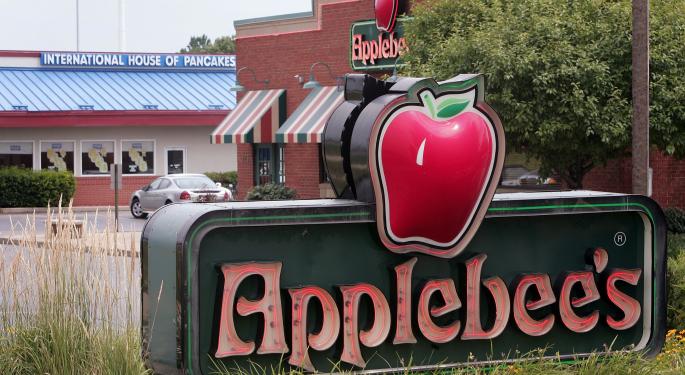 At the same time fast food workers are staging a series of one-day strikes in an attempt to force a hike in the minimum wage – fast casual chains like Brinker International's (NYSE: EAT) Chili's and now, DineEquity's (NYSE: DIN) Applebee's have taken steps to install electronic tablets at every table in every restaurant.
Although both Chili's and Applebee's have been strident in their contention that the devices are not designed to replace employees, the possibility certainly looms large. Especially considering the fact that eventually the tablets could be used to take orders and pay the bill. That leaves "delivering the food" as the only task left for wait staff to perform.
Initially, neither Chili's nor Applebee's planned to allow customers to place their main order via the tablets. Tablets will only allow diners to order drink refills, desserts, play games and pay their bill. All other tasks – for now – will be handled by a human.
Related: Traditional Restaurants Target Younger Customers with Tablet Technology
Chili's
began its tablet rollout
in September and planned to have it completed by March 2014. Applebee's said it expected to
have 100,000 devices
in place in 2014. Chili's contracted with
Ziosk
, a Texas firm for its tablets. Applebee's went with
E la Carte Presto
devices.
The use of computers or computer-like devices for self-service in a variety of settings is common. People are accustomed to using ATMs to conduct transactions at financial institutions; ticket dispensing kiosks in movie theaters; and self-serve checkout in grocery stores.
The notion of placing an order for food in a restaurant and paying the bill on a device is not much of a stretch at all. The question is whether the move will eventually reduce the number of employees needed in restaurants.
Slate made the point that even though restaurant chains like Applebee's and Chili's that are in the process of adopting table top automation claim they have no plans to replace employees, the simple fact is if the tablets work as advertised, they will cut the amount of human labor needed.
For both Chili's and Applebee's the main selling point for tablets on tables is speed of checkout. This is also something customers will find appealing – especially anyone who has had to wait for an inattentive (or extremely busy) server to notice that they have finished their meal.
At the time of this writing, Jim Probasco had no position in any mentioned securities.
Posted-In: Applebee's ATM Brinker International Chili'sNews Events Tech Media Best of Benzinga
View Comments and Join the Discussion!