Wal-Mart Names Doug McMillon as New CEO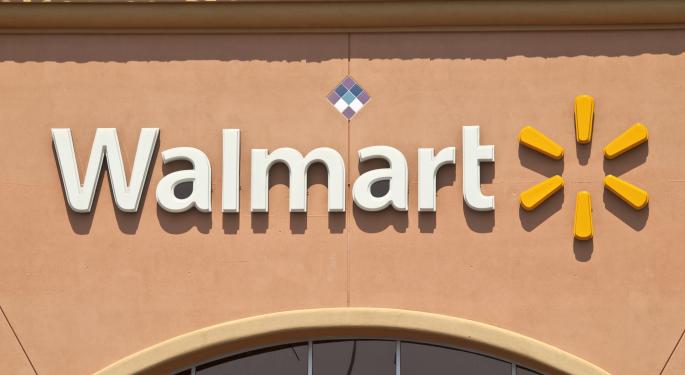 Doug McMillon, head of Wal-Mart Stores (NYSE: WMT) international business, is set to replace Mike Duke as the company's chief executive officer early next year.
Various news sources on Monday reported that the 47-year-old McMillon will succeed the 63-year-old Duke to become the fourth CEO of Wal-Mart since the company went public in 1970.
McMillon has held several positions at all levels of the company. His career began in 1987 as a student worker, culminating in a career that involved top positions in merchandising at the U.S. division. He also served as CEO of Sam's Club before settling in as head of Wal-Mart's international business.
"McMillon's tenure at all three division – U.S., international and Sam's Club was a key to his hiring because in a sense it was training for the CEO job," David Schick, analyst at Stifel Financial wrote in an analyst report on Monday.
Related: Google in Talks to Create Prescription Lenses, Designs for Google Glass
McMillon will face the difficult task of competing with online retailers, such as Amazon.com (NASDAQ: AMZN), that have disrupted the world's largest retailer by taking away some of its market share. Additionally, Wal-Mart's core customers have been among the hardest hit in the uncertain economic macro-environment.
McMillon, who is said to be close with the Walton family, edged out other internal candidates for the top position. Bill Simon, who runs the company's U.S. operations was also heavily considered for the new leadership role.
Analysts at ISI Group view the changing of the guards as a non-event. "We don't see any dramatic shifts in WMT equity value based on the management transition," according to Greg Melich, in a research report published shortly after the company's news release.
Shares are Neutral rated with an $80 price target according to Melich's rating.
Shares of Wal-Mart have underperformed the S&P 500 index, having gained approximately 40 percent over a five-year period. During the same time, the S&P 500 has gained over 100 percent.
Posted-In: Bill Simon Doug McMillon Wal-Mart Walton familyNews Management Events Movers Best of Benzinga
View Comments and Join the Discussion!