Wal-Mart's Plan to Avoid Fist Fights and Other Forms of Violence on Black Friday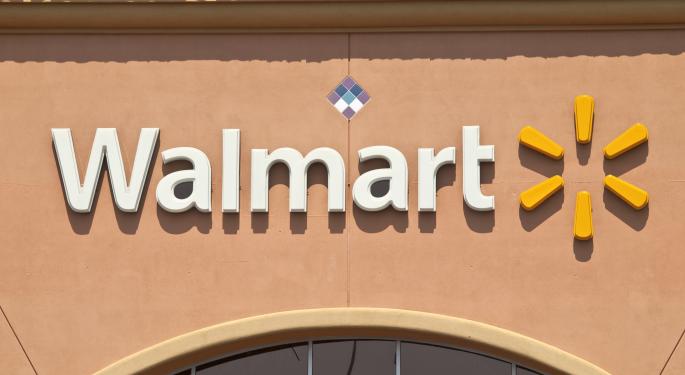 Black Friday can be a public relations nightmare.
Just ask Wal-Mart (NYSE: WMT). The volatile mix of huge discounts on popular items and the sometimes-unruly crowds they attract can lead to chaos – even violence.
Last year, Business Insider pointed out, two people were shot after a fight over a parking spot at a Wal-Mart store in Tallahassee, Florida. The year before that another fight broke out over a $2 waffle maker and a woman was said to have pepper-sprayed customers so she could get her hands on a Microsoft (NASDAQ: MSFT) Xbox 360 gaming system that was on sale.
In fact, six out of 10 Black Friday related injuries and deaths compiled by U.S. News, involved events at Wal-Mart stores.
No wonder then that Wal-Mart wants to avoid any problems this year as the retailer seeks its share of the $60 billion shoppers are expected to spend over the Black Friday weekend.
The company said its plan included increasing inventory, offering almost all Black Friday deals online, and, as the retailer did last year, staggering its in-store door buster deals.
Related: Some Say Pre-Thanksgiving Sales Push May Not Be Effective
Since one of the main items of interest on Black Friday is technology – specifically, televisions – Wal-Mart said it had stocked 65 percent more televisions than last year. Added to that, the company has put away twice as many tablet devices.
Another popular item, bed sheets, will be available in quantities up to five times what were available last year. In addition, the company has substantially increased the number of items customers can buy online for in-store pickup.
As an extra incentive, nearly all (99 percent) items customers order online will be shipped free, the company said.
The main driver of commotion is the perception that a desired item is in short supply. Steve Bratspies, executive vice president of general merchandise for Wal-Mart U.S., told PC Magazine, "When we talk to customers … the No. 1 complaint they have is — 'I didn't get what I wanted, I couldn't get what I wanted.'"
The company believes this year's expanded "one-hour guarantee" events will go a long way toward resolving that issue. Last year Wal-Mart promised customers that certain items would be available during a one-hour in-store event. In 2012, the guarantee only applied to three items.
This year, the promotion will be extended to 21 items, including a $688 60-inch HDTV from Vizio and a 16GB Apple (NASDAQ: AAPL) iPad mini for $299. The company offered details on its "one-hour guarantee" events as well as other Black Friday specials in a press release last week.
At the time of this writing, Jim Probasco had no position in any mentioned securities.
View Comments and Join the Discussion!
Posted-In: Apple bed sheets Black Friday FloridaNews Retail Sales Events Media Best of Benzinga