Fetchnotes' Overhaul Is About "Helping People Take Action"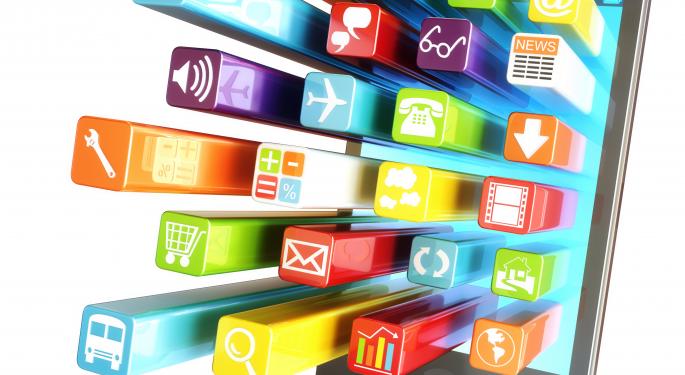 In developing and evolving Fetchnotes, a note-taking app for Android and iOS, the team began to realize that it was time for a change.
"We attracted over 80,000 people, but we noticed two things," Alex Schiff, Fetchnotes' co-founder and CEO, told Benzinga. "One was that it was really hard to get people to build the initial habit of using Fetchnotes -- we found if we could get you over the three-week hump, there was very little churn afterwards because the product gets stickier the more you use it, but building that initial habit was difficult.
"However, the people who were sharing with another user were 10 times more likely to be retained a few weeks later. Which makes sense, using it with another person creates more of an implicit expectation for you to check it, and that checking helps build the habit."
Second, the Fetchnotes team noticed that there were a lot of tools for personal utility -- such as Evernote and Any.do -- that didn't work very well collaboratively.
"On the other, there are collaboration tools (Asana, Trello, etc.) that people don't really use for themselves individually," said Schiff. "We wanted to build something that made it just as easy to stay organized individually as it does to share those items with the people they involve -- who you go shopping with, recommend music, books and articles to, who you plan vacations with, etc."
Today the company launched a new version of the app that incorporates those elements.
Fetchnotes is not yet profitable, but Schiff hopes that the app's overhaul will lead to profitability in time.
Related: New Startup GroupFlix Is Netflix A La Carte
"The main [profit strategy] on our mind is around helping people accomplish and take action on the things they write down," said Schiff. "Nearly half of the notes people take have to do with consumption of some sort — buy this book, download this song, book flights for my vacation, etc.
"Our vision, whether this relates to a transaction or not, is to help people act on their information rather than just being a repository. Where that surrounds commerce, we can capture a part of that by facilitating it."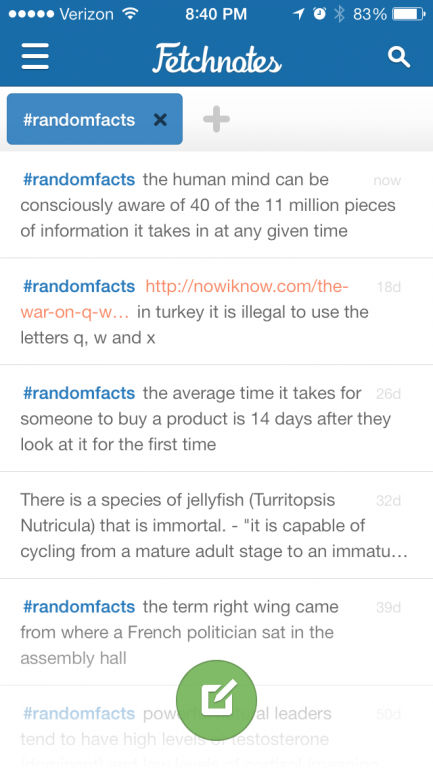 Image Credit: Fetchnotes
For example, if a Fetchnotes user writes down a book that he or she wants to read, or shares that book with another person, the app will show the user where it can be found on Amazon (NASDAQ: AMZN).
"When you click on that and buy the book, Amazon pays us a referral fee," said Schiff. "In that way, we're basically doing what Mint did in the personal finance space and aligning our revenue model with helping our users accomplish what they want to accomplish in our product."
That is just one category, however. Schiff said that Fetchnotes will be doing "different types of integrations" for each one.
Since the company isn't yet profitable, Fetchnotes is (like most startups) unable to compensate its employees as well as an established firm.
"But we certainly compensate richly in equity," said Schiff. "You can't expect market rates from a company just getting off the ground. You trade that wage sacrifice for equity and the ability to get in on the ground floor to build a company. It's not a trade that everyone is willing to make, nor should people be branded as bad people if they aren't. Equity is something that should absolutely be expected if you're not being paid market rates and joining a company full-time though."
Related: New Startup LOCK8 Wants To Make Bike Theft A Thing Of The Past
The reason to join a startup, Schiff said, is to bring about an "immediate impact."
"And, especially in early stages, to create the type of company you want to be a part of," he said.
When all is said and done, Schiff said that he hopes to "leave a legacy of building something great with my team."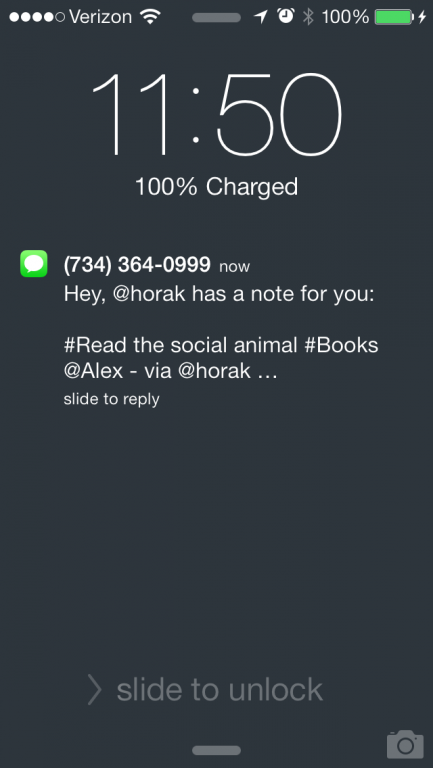 Image Credit: Fetchnotes
"I want every single person I work with to go on and do tons of incredible things over the course of their career, and for us to do it together," he said. "Kind of like building my own version of the PayPal (NASDAQ: EBAY) Mafia. What makes me happiest is when my team is successful, because it means I did one of the hardest things right -- assembling the right people.
"I firmly believe that whether you're doing a startup or not if you optimize for the people you get to work with you will always have a fulfilling career."
When asked if he already knew what his next move would be, Schiff replied, "Nah -- too much left to do with Fetchnotes."
The new version of Fetchnotes can be downloaded through iTunes.
Disclosure: At the time of this writing, Louis Bedigian had no position in the equities mentioned in this report.
Louis Bedigian is the Senior Tech Analyst and Features Writer of Benzinga. You can reach him at louis(at)benzingapro(dot)com. Follow him @LouisBedigianBZ
Posted-In: Alex Schiff Android Fetchnotes Google PlayNews Startups Tech Interview Best of Benzinga
View Comments and Join the Discussion!