Apple Investing Billions Into its Supply Chain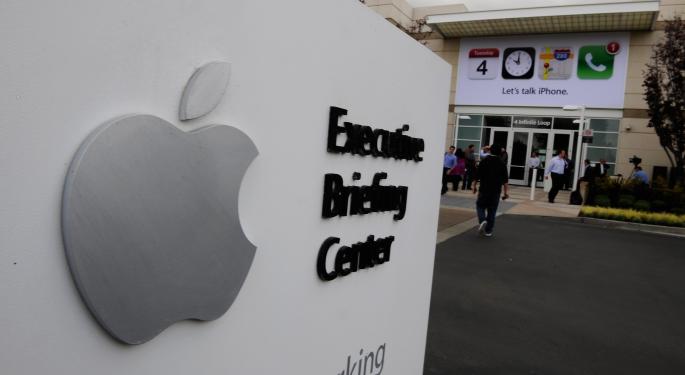 It's arguably the most innovative company in the 21st century. It brought us the Apple II computer, the iPod, iPhone, and iPad that changed the way we worked with technology. It has more cash than many small countries, and everybody still watches closely waiting for a glimpse of the next great innovation.
The corporate sexiness that is Apple (NASDAQ: AAPL) is in the unveiling but the not-so innovative part of the has always been its supply chain. Sure, you can make a compelling argument that manufacturing enough product to satisfy some of the demand increase the brand value but lately, the problem has been more pronounced.
The iPhone 5S is still in short supply and people were surprised to see the new iPad Mini released Tuesday despite confirmed reports that the supply chain was so far behind that it would be 2014 before most people would get their hands on one.
Why wasn't Apple innovating the supply chain in the same way it was innovating its own product line? A new report says that Apple is now doing just that.
According to Bloomberg, Apple will invest $10.5 billion into overseas manufacturing facilities building its products in an attempt to gain an edge over companies like Samsung (OTC: SSNLF) that not only design products but also manufacture.
It appears that the idea is to place a greater reliance on automation. Machines that polish the iPhone 5C's plastic case, milling machines that can manufacture the metal bodies of many of its products, and automated testing equipment that benchmark product as it comes off the assembly line are some of the changes being made.
Apple's cash gives it the ability to invest in the type of machinery normally used for aerospace and defense, according to analyst, Muthuraman Ramasamy.
"Their designs are so unique that you have to have a very unique manufacturing process to make it."
According to Apple's 2014 capital expenditure forecast, not all of the $10.5 billion will go towards manufacturing. Part of the funds will finance its new spaceship-style headquarters in Cupertino, California. $10.5 billion is still a fraction of the $171 billion in sales it brought in last year.
But if $10.5 billion seems like a lot, it's nothing compared to rival, Samsung. The company plans to spend $22 billion next year.
As the smartphone wars call for getting product into the hands of consumers as fast as possible, Apple can no longer afford to play the "make them wait" game as much as it once did, according to some Apple watchers.
Disclosure: At the time of this writing, Tim Parker was long Apple.
Posted-In: Apple iPad iPhone SamsungNews Rumors Global Tech Best of Benzinga
View Comments and Join the Discussion!