Fairfax Names BlackBerry Investors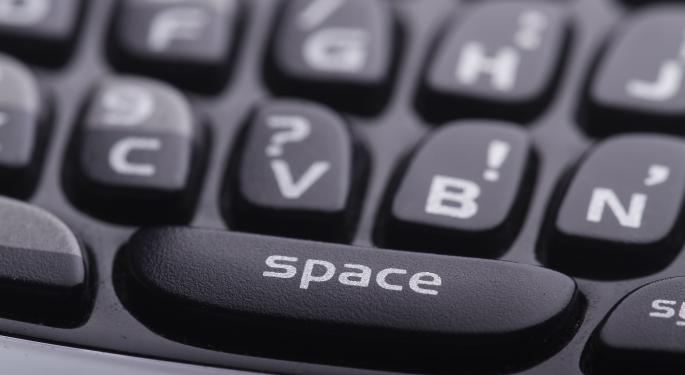 Fairfax Financial on November 7 officially retracted its $4.7 billion offer to buy BlackBerry (NASDAQ: BBRY), but has committed to invest $1 billion with five other strategic partners.
The Wall Street Journal reported that Fairfax is teaming up with several other Canadian investments firms and a Qatar-based sovereign wealth fund. Fairfax is committing $250 million of BlackBerry convertible debt, with its partners picking up the remaining $750 million.
This marks the first time that the company has taken on any form of long-term debt. Given the company's uncertain state, characterized by diminishing market share over the years, the bonds carry a high interest rate of six percent.
The article identifies Fairfax's partners as Canso Investment Counsel, an Ontario-based investment firm that specializes in Canadian and international investment opportunities. Canso invested the most amongst all the partners at $300 million.
Mackenzie Financial and Brookfield Asset Management are the two other Canadian partners. Mackenzie is committing $200 million, while the article did not disclose the amount that Brookfield is investing.
U.S based Markel (NYSE: MKL) was the lone American firm to join the partnership. Qatar Holdings, an investment house created by the Qatar Investment Authority rounds up the only international investor.
The cash infusion is intended to stabilize the company's dwindling balance sheets. During the recent fiscal quarter the company burnt $500 million of its cash. According to analysts at Bernstein research, the company is on pace to burn through most of its cash within 18 months, creating a "liquidity problem."
The article also revealed the new CEO's compensation. John Chen, appointed to lead the company on November 7, is set to receive a $1 million base salary in addition to a $2 million annual performance bonus. Chen is also on the line to receive stock worth about $85 million over five years.
Posted-In: Fairfax Financial john chenNews Best of Benzinga
View Comments and Join the Discussion!