Sparks Fly on Tesla Shares After Third Model S Fire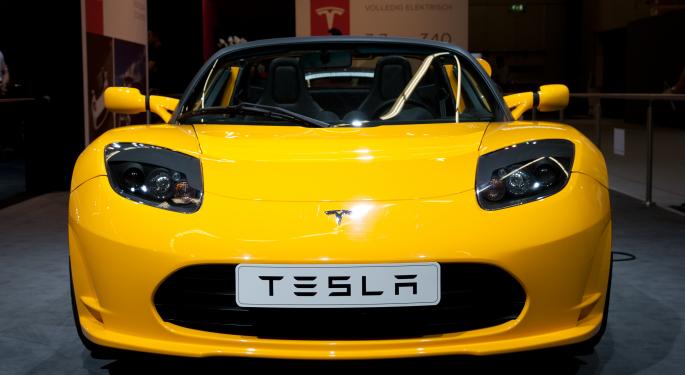 Shares of Tesla Motors (NASDAQ: TSLA) fall after the third Model S Sedan car fire in five weeks.
The accident occurred yesterday on Interstate 21 in Smyrna, Tennessee around 1:30 pm, according to Tennessee Highway Patrol. Patrol dispatcher Kathy Bryant commented, "It's possible that it ran over a piece of metal in the roadway." The road metal scraping the Model S's metal undercarriage may have sparked the initial flame.
The first fire in October occurred in Seattle when the vehicle hit metal debris in the road, which punctured the armor plate protecting the battery pack. The second fire was reported in Mexico after the driver navigated through a roundabout, hit a concrete wall and a tree. All drivers were uninjured.
In a blog after the first accident, Tesla CEO Elon Musk noted, "For consumers concerned about fire risk, there should be absolutely zero doubt that it is safer to power a car with a battery."
Liz Jarvis-Shean, a spokesman for Tesla commented, "We have been in contact with the driver, who was not injured and believes the car saved his life. Our team is on its way to Tennessee to learn more about what happened in the accident. We will provide more information when we're able to do so."
Tesla dropped 10 percent following the first crash, and plunged 15 percent yesterday. Shares fell to $140.50, the lowest intraday price since mid-August. Over the past few days, trading has averaged 25 million shares per day.
Tesla closed at $151.16 yesterday and is currently trading -5.72 percent.
View Comments and Join the Discussion!