Did Twitter Make a Huge Mistake Pricing Shares at $26?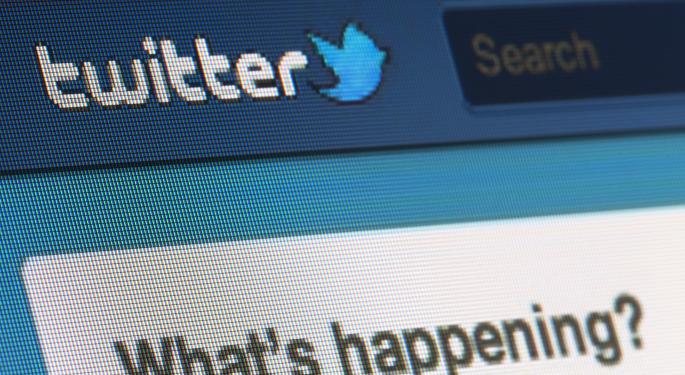 We won't know today or even this year, but people are already asking.
Did Twitter (NYSE: TWTR) price itself too high? There's certainly and argument but every argument has both sides. Here they are.
The Shares are Too Expensive
First problem: Twitter isn't making money but that isn't necessarily a deal breaker. Social media companies are far more concerned with building an audience before they monetize so we won't be too harsh on Twitter for that. It's certainly past the startup phase but it's still in the beginning stages of monetization. It took Facebook (NASDAQ: FB) to figure out how to do it.
But the new price puts its multiple at 26—higher than Facebook and LinkedIn (NYSE: LNKD). Everybody loves that little bird but to say that its growth potential is better than Facebook's is quite a stretch. Twitter's growth is slowing in the U.S. Internationally, where about 80 percent of its user base resides, monetization aren't panning out the way the company hoped.
Related: Should You Trade the Twitter IPO?
Critics also point out that the company's monetization strategies laid out in its S-1 are noticeably vague. How it generates the income that comes with a high multiple company aren't clear. Even at the bottom end of its original price, the company would need about $5 billion in annual revenue to maintain that valuation. Now, at $26 per share, the task is Herculean.
Stop Worrying so Much
The IPO market is hot right now. Looking back at IPOs this year, raising your price range has become the in-thing. Everybody's doing it and in large part it has worked. New companies have done well and for many, arguments similar to those made against Twitter were voiced only to find a market that didn't care.
Sure, there are a ton of fake accounts residing on Twitter servers but the service is evolving. Now that it's posting pictures directly into tweets in many cases, it has more of that Instagram feel and with anecdotal evidence showing that teens are thinking more highly of Instagram and Twitter than Facebook, that bodes well for the company. Embedded images is just one way that the company is evolving to readers' viewing habits.
There's also good old-fashioned irrational demand. It's new, it's social-media-sexy, and everybody's talking about so it must be worth the investment regardless of the price even when the valuation is hard to justify. Hype alone may give it a short-term bounce but whether or not it can hold onto those gains for the longer term is the piece that nobody knows. But no analyst will admit that.
Disclosure: At the time of this writing, Tim Parker had no position in the companies mentioned.
Posted-In: Facebook IPO LinkedIn twitterNews IPOs Tech Best of Benzinga
View Comments and Join the Discussion!