Ottawa Rejects Lenovo's Potential Blackberry Bid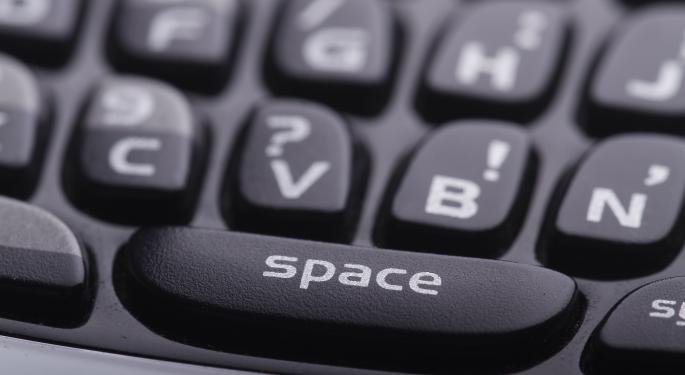 BlackBerry (NASDAQ: BBRY) is running out of lifelines. Citing national security reasons, the Canadian government made it perfectly clear that Chinese-based Lenovo (NASDAQ: LNVGY) would not be permitted to take over BlackBerry, according to a report in the Globe and Mail.
Under the Investment Canada Act, the government maintains a final say in any foreign takeover of a Canadian asset or company. A takeover can be rejected on grounds that it does not bring a "net benefit," to Canada and Canadians, or if a deal poses a risk to national security.
Senior Lenovo executives have expressed an interest in acquiring BlackBerry in the past, but an official proposal was never made. With the governments ruling, investors can officially strike out a Lenovo takeover from happening.
Lenovo has seen some resurgence as of late, but its market share remains concentrated within China and has been working toward improving its market share in emerging markets. Emerging markets have been a strong focal point of BlackBerry as sales in South Asia, Africa, Latin America and parts of Europe have performed better than in North America.
The government's decision to disallow a foreign takeover of an important piece of Canadian technology and communication has been consistent with other recent rulings. The Canadian government in October, citing national security concerns, rejected a $520 million bid for Manitoba Telecom Services' Allstream unit which was proposed by Egyptian investors.
The Canadian government has faced difficult decisions in recent history when it comes to approving a Chinese takeover of a Canadian firm. CNOOC (NYSE: CEO) made a $15.1 billion bid in December 2012 for Canadian energy company Nexen.
The offer became a highly debated topic across the country, as the Canadian Security Intelligence Services described the offer as a threat to national security. Despite the warning from the Canadian spy agency, the deal was approved by the federal government.
The government's position on the Lenovo deal has been widely known over the last few weeks, resulting in shares of BlackBerry being unaffected in the pre-market and are trading higher by 0.85 percent.
Posted-In: Canadian Security Intelligence Services CNOOC Investment Canada Act NexenM&A News Legal Global
View Comments and Join the Discussion!