iPad Air Launch Draws Modest Crowd At Apple Store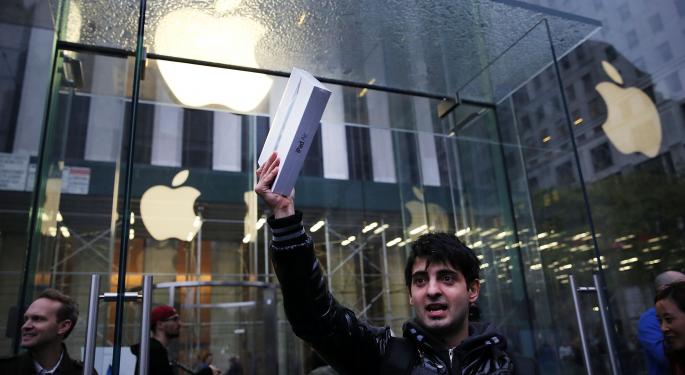 Apple's (NASDAQ: AAPL) fifth-generation iPad arrived in stores this morning, delivering modest crowds to at least one Apple Store.
Roughly 25 people were in line at the Somerset Collection in Troy, Michigan, where one of the state's premier Apple Store is located.
Most of the customers looked bored and were unwilling to be interviewed by Benzinga -- a stark contrast from the unrelenting excitement that was created by the iPhone 5S in September. When that smartphone was released, the customers waiting in line could barely contain their enthusiasm.
The iPhone 5 launch was nearly as big, garnering at least one customer who said she would buy every Apple smartphone with or without a significant upgrade.
No one was expecting the iPad Air to draw a comparable crowd. But if you had expected today's line to be filled with diehard Apple fans, you might have been disappointed.
The first three people in line -- Lillian Thai, Angie Gehringer and Mytien Le -- do not own an iPhone. Thai and Le have an iPad 2, but they swapped their iPhone for Android devices. Gehringer does not own an iPhone either; she came to hang with her friends and to pick up an iPad Air for someone else.
Thai was one of the more excited customers waiting in line this morning.
"The feeling of being in line, the experience -- it just makes me feel wonderful!" she said. "I love to be a part of this."
The iPad Air did not have any special features that attracted Thai. She simply wanted a lighter iPad.
"I feel like it's something I really wanna get," she said. "I just like it."
Thai planned to purchase two tablets that use T-Mobile's (NYSE: TMUS) 4G network: one silver iPad Air with 16GB storage and another with 32GB.
"I'm really interested to go check out the iPad Air," Le added. "This is my first time ever in line, and it's really exciting!"
Related: Rumor: Apple To Ship 10 Million iPad Air Units In Q4
Meanwhile, Natalia Press and Kelly Favier joked that "peer pressure" inspired them to purchase an iPad Air. Press said that she came "just because" she wants one (and because her friends were buying the new tablet), while Favier simply couldn't resist the temptation.
"I wanted to come, and I can't wait in line without getting one," said Favier.
Supply Exceeds Demand
Earlier this week Benzinga's Tim Parker reported that there would be plenty of iPad Airs available for sale this Friday.
That report cannot be confirmed yet, but it should be noted that Apple had more than enough units to sell when the third-generation iPad was released in March 2012: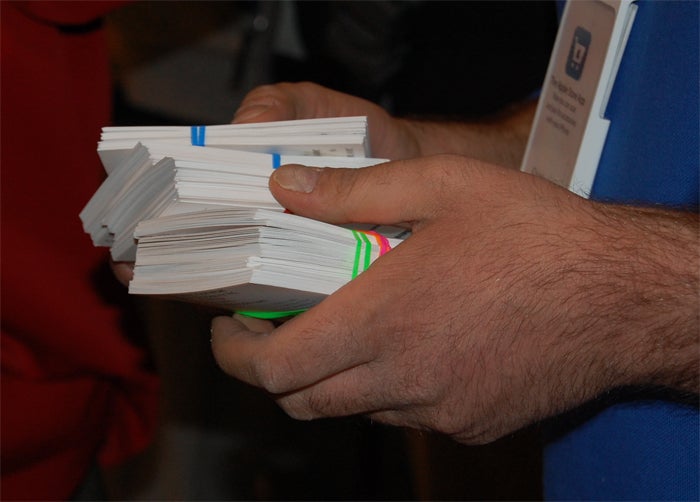 Image Credit: Louis Bedigian, © 2012 Benzinga
Every card represented one third-generation iPad. Benzinga spotted three employees holding multiple stacks of cards when the iPad 3 was released.
To see more images (which were taken at 6:45 a.m. -- just one hour and fifteen minutes before the store opened on March 16, 2012), check out Benzinga's iPad 3 launch coverage.
This year, Apple Store employees were much more secretive about how many units were available.
For comparison purposes, here is what customers saw when they entered the Somerset Collection on September 20, when the line of iPhone 5S customers stretched across the mall.: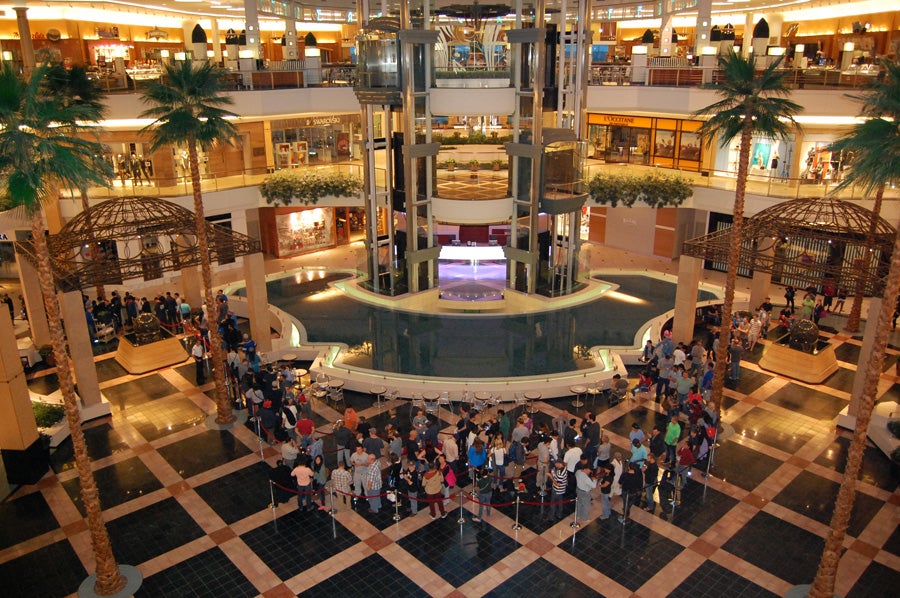 Image Credit: Louis Bedigian, © 2013 Benzinga
Now here is what customers saw when they walked into the mall this morning (November 1):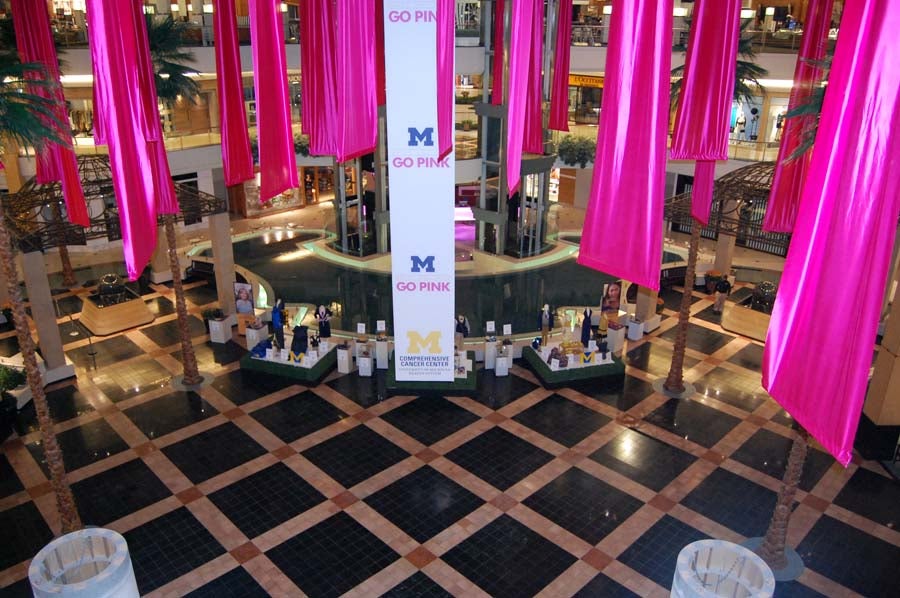 Image Credit: Louis Bedigian, © 2013 Benzinga
Related: Rumor: Apple Selects iWatch, 12-Inch iPad Supplier
The iPad Air is expected to perform well during the holiday shopping season. It might even set a few global sales records. But while the iPad 2 was capable of drawing iPhone-sized crowds in America, the iPad 3, iPad 4 and iPad Air have been unable to do the same.
Disclosure: At the time of this writing, Louis Bedigian had no position in the equities mentioned in this report.
Louis Bedigian is the Senior Tech Analyst and Features Writer of Benzinga. You can reach him at louis(at)benzingapro(dot)com. Follow him @LouisBedigianBZ
Posted-In: Angie Gehringer Apple Apple Store iPad 2 iPad 3 iPad 4News Tech Best of Benzinga
View Comments and Join the Discussion!