Food Stamp Cuts Affect Retailers and Consumers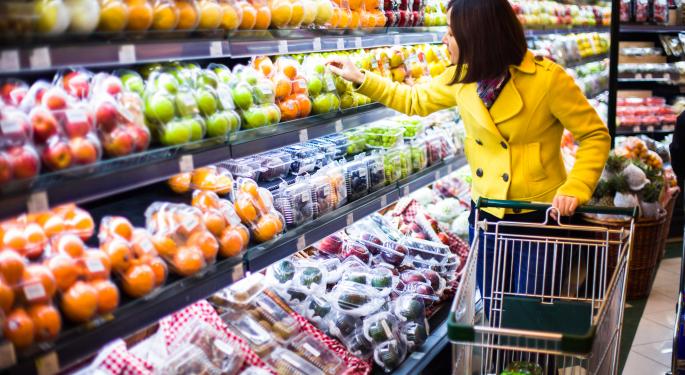 With the expiration Friday of $16 billion in Supplemental Nutrition Assistance Program, or SNAP, benefits first enacted in 2009, approximately 48 million Americans will see cuts in their food stamp benefits.
The cuts, which average $36 a month for a family of four, will not just affect those families. They will also affect retailers and grocers, many of whom depend on low-income shoppers. This includes small retailers, like convenience stores and locally owned gas stations, as well as major chains like Wal-Mart (NYSE: WMT) and Target (NYSE: TGT).
Related: Target Reacts to Underwhelming Canadian Rollout
Others such as Dollar Tree (NASDAQ: DLTR), Dollar General (NYSE: DG), and Family Dollar (NYSE: FDO) will also be hit by this latest blow to consumer spending. Coupled with the expiration of a two percent payroll tax holiday earlier this year, Friday's cutbacks constitute a $136 billion gut punch to the American economy.
According to The Wall Street Journal, Cincinnati-based grocer, Kroger (NYSE: KR), through chief operating officer, Rodney McMullen said it would slash prices on some foods to boost sales if necessary.
The company told investors that even though food stamp redemption began to slow down in late August, it expected customers to make up for cuts in benefits by channeling more available cash for needed groceries. Because of this, the company said it would stick with projections of 3 to 3.5 percent same-store sales growth for the year.
Food stamp enrollment surged in the wake of the 2008 recession, and increased by 70 percent between 2007 and 2011. The federal government's stimulus program temporarily increased SNAP benefits 13.6 percent in 2009. That increase expired Friday.
These kinds of cuts do not occur in a vacuum. The toll on low-income families is real, but the overall economic impact can be significant.
Wal-Mart, for example, told The Wall Street Journal it processes about 18 percent of total U.S. government outlays in food stamps. Since $80 billion was appropriated for the program in the fiscal year ending September 2012, this mean the chain took in $14 billion in food stamps in that period.
Meanwhile, according to Bloomberg, lawmakers continued their attempts to reconcile vastly different versions of the farm bill, which includes food stamps legislation as part of the package.
Much more than the fate of food stamps is uncertain. Revamping dairy subsidies to avoid a spike in milk prices, restrictions on farm payments, and changes to crop insurance are all part of the mix.
Food stamps, however, are clearly the most contentious part of farm bill reconciliation. The Democrat-controlled Senate version of the farm bill would cut $4 billion from food stamps over 10 years and the Republican-controlled House version would cut about $39 billion over the same period.
At the time of this writing, Jim Probasco had no position in any mentioned securities.
View Comments and Join the Discussion!
Posted-In: Cincinnati dollar general Dollar Tree family dollar Federal GovernmentNews Events Media Best of Benzinga