Target Reacts to Underwhelming Canadian Rollout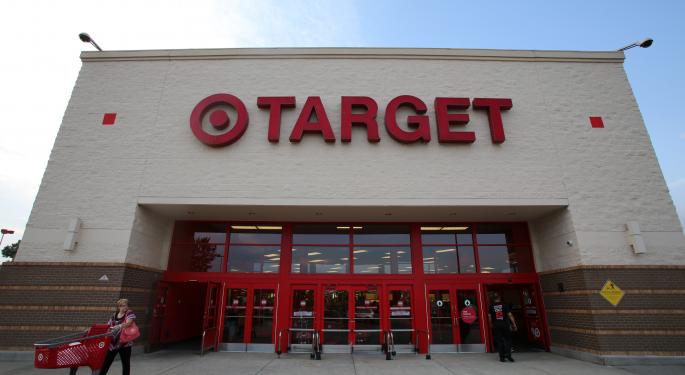 The Toronto Star reported Wednesday that after a self-admitted "underwhelming" rollout in Canada, Target (NYSE: TGT) said it planned to spend the next year trying to change the shopping habits of customers north of the border to more closely match those of its U.S. neighbors.
Specifically, what is happening is that Canadians, the newspaper said, are accustomed to shopping at multiple stores. Target is an all-purpose one-stop shopping destination.
Changing habits and creating revenue in Canada is important to the company. CEO Gregg Steinhafel told analysts that Canada would play a key role in the growth for the Minneapolis-based retailer over the next five years.
At an investor event in Toronto, Steinhafel said, "While initial sales in Canada have fallen well short of expectations, we remain very confident in the long-term potential of these assets." He added, "These are great locations in strong markets with demographics that are ideal for our strategy."
Target Canada president Tony Fisher put it more bluntly saying, "This requires us to redefine the perception of what a trip to Target means." Not exactly an easy task.
Related: Is Sears on Life Support?
Part of Target's strategy, according to Fisher, would include an attempt to grow sales in "frequency categories" like groceries, cosmetics, and health products. The company is already doing fairly well in home products and clothing, he said.
Aside from a need to change the entire psychology of Canadian shoppers, Target also would have to deal with a variety of complaints about the new stores, including low stock, high prices, and overall low customer satisfaction.
A Forum Research survey in August, for example, found only about 27 percent of Target shoppers were "very satisfied" with their experience. This represented a drop from a 32 percent "very satisfied" rating in the market research firm's April survey.
RBC Dominion Securities analyst, Irene Nattel, in criticizing the company's modest impact and lack of consumer buzz, nonetheless said, "We reiterate our view that over time. Target will become a more formidable presence in the Canadian market."
Target Chief Financial Officer, John Mulligan, told Reuters the retailer expected three to four percent total annual sales growth through 2017. Along with this, the company said it would maintain its long-term earnings per share target of $8.00 and dividends per share of $3.00.
At this point, the opening of 124 Canadian stores by the end of the year, slow sales north of the border, and anticipated investments to improve operations puts pressure on earnings.
Meanwhile, Trade-Ideas LLC named Target a "barbarian at the gate" (strong stock above resistance) candidate according to Jim Cramer's The Street Wednesday. TheStreet Quant Ratings rates Target a Buy. Overall, the website said, six analysts rate Target a Buy, one rates it a Sell, and 12 rate it a Hold.
At the time of this writing, Jim Probasco had no position in any mentioned securities.
View Comments and Join the Discussion!
Posted-In: barbarian at the gate Canada clothing Cosmetics Forum ResearchNews Events Media Best of Benzinga