Eight States Join Forces to Support Electric Cars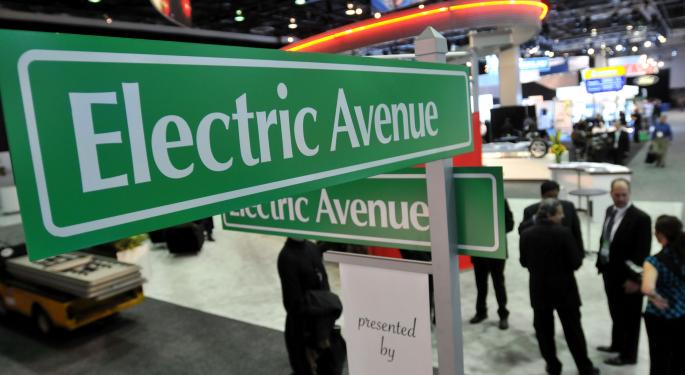 This Thursday, governors of eight states made a pledge to take 'specific actions' to add 3.3 million emission-free cars on the road by 2025.
The coalition comprised of California, Massachusetts, Connecticut, Oregon, Maryland, Rhode Island, New York and Vermont already cover 23 percent of electric car sales in the U.S.
While the Toyota Prius hybrid recently became one of the top ten selling passenger cars, the electric car market remains slow-paced due to the high prices of the vehicles and 'range anxiety,' fear that vehicle has insufficient energy and may leave the occupants stranded.
To vitalize the sales, the eight states plan to offer tax breaks for electric car consumers; the coalition also plans to implement incentives such as preferential parking, high-occupancy lane access and cheaper tolls.
To add to the appeal, the prices of electric cars have been declining; some companies, such as General Motors (NYSE: GM), have already promised lower price tags for some 2014 models.
Despite the incentives offered and the decline in cost, experts state that the most important step towards winning over new customers is improving the network of fueling stations.
"Once we are able to get the word out to consumers that there is an infrastructure out there, and it is all over the state … we'll be able to encourage a greater desire to get an electric vehicle in Maryland," said a spokeswoman for Governor O'Malley.
New electric charging stations will be installed and the requirements to install and maintain charging station will also be reduced to draw private companies.
While the current market for electric cars is somewhat slow, analysts claim that developing infrastructure, declining price of the cars and rising government emission requirements will draw more customers to electric cars in future.
"Short term, nobody will get a return on these investments," stated Daimler AG Chief Executive Dieter Zetsche. "But definitely, long term, the development will go in this direction, and if you don't learn this lesson today you will not be in the game tomorrow."
Posted-In: dieter zetsche electric cars General MotorsNews Events Tech Best of Benzinga
View Comments and Join the Discussion!