Time Warner Cable to Carry Al Jazeera America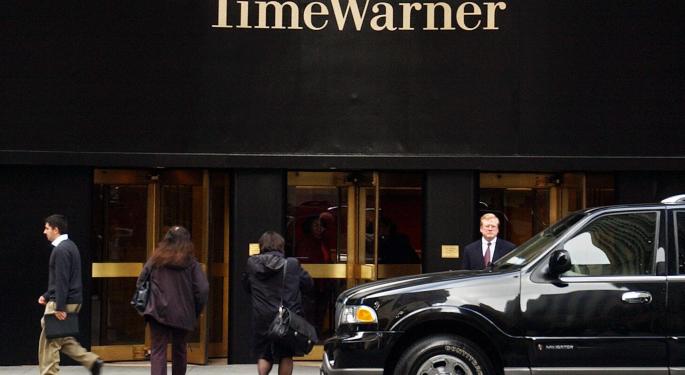 Reversing an August decision to drop the Qatar-owned network when it took over Current, Time Warner Cable (NYSE: TWC) agreed Thursday to carry Al Jazeera America according to The New York Times.
This deal provides the broadcaster exposure to millions of additional households, first in New York and Los Angeles, and later nationwide.
Al Jazeera America's interim CEO, Ehab Al Shihabi, said the company was in "active negotiations" with other cable and satellite distributors. Prior to the Time Warner agreement, Al Jazeera America had contracts with Comcast (NASDAQ: CMCSA), DirecTV (NASDAQ: DTV), Dish Network (NASDAQ: DISH), and Verizon Communications (NYSE: VZ) owned Verizon FiOS TV going back to August of this year.
Variety reported that AT&T (NYSE: T) U-verse had been scheduled to carry Al Jazeera America but backed out. Al Jazeera America sued AT&T and that lawsuit is pending.
Related: How the NFL Turned CBS Back on for 3 Million Time Warner Customers
Al Jazeera, which gained a toehold in American television when it bought Al Gore's Current TV cable network for $500 million said it wants to compete with Twenty-First Century Fox (NASDAQ: FOX) owned Fox News, Time Warner (NYSE: TWX) owned CNN and Comcast's MSNBC, by offering "unbiased, fact-based and in-depth journalism."
With almost unlimited financial backing from the government of Qatar, Al Jazeera America, has 12 bureaus in major cities in the U.S. and employs nearly 800 journalists and related staff members.
Being underwritten by any foreign government could be a problem for a broadcaster. Being underwritten by a Middle Eastern foreign government has led to accusations and fears Al Jazeera is (or could be) terrorist oriented.
In addition, an NPR broadcast report in August highlighted another problem. In the report, Celeste Headlee spoke with New York Times reporter, Brian Stelter who said the fact that the company does not seem to be worried about making a profit has led to concerns that its primary role in the U.S. is geopolitical rather than journalistic.
McClatchyDC took a decidedly stronger position, pointing to several journalists and other observers who had lauded the arrival of Al Jazeera to American television while at the same time celebrating the fact the Koch Brothers had given up on buying the Los Angeles Times.
McClatchy said, "That so many American journalists believe that ownership of a news organization by a Middle Eastern despot is preferable to that of a U.S. libertarian says a great deal about the political orientation of newsrooms."
Al Jazeera's positive (or negative) contribution to the bottom line of cable and satellite providers like Time Warner and others will ultimately depend on viewership numbers and those numbers will, as always, depend on the quality of the programming.
At the time of this writing, Jim Probasco had no position in any mentioned securities.
Posted-In: Al Gore Al Jazeera America AT&T U-verse Brian StelterNews Events Media Best of Benzinga
View Comments and Join the Discussion!